ARG Builds Capacity Of Environmental Club Coordinators In Damongo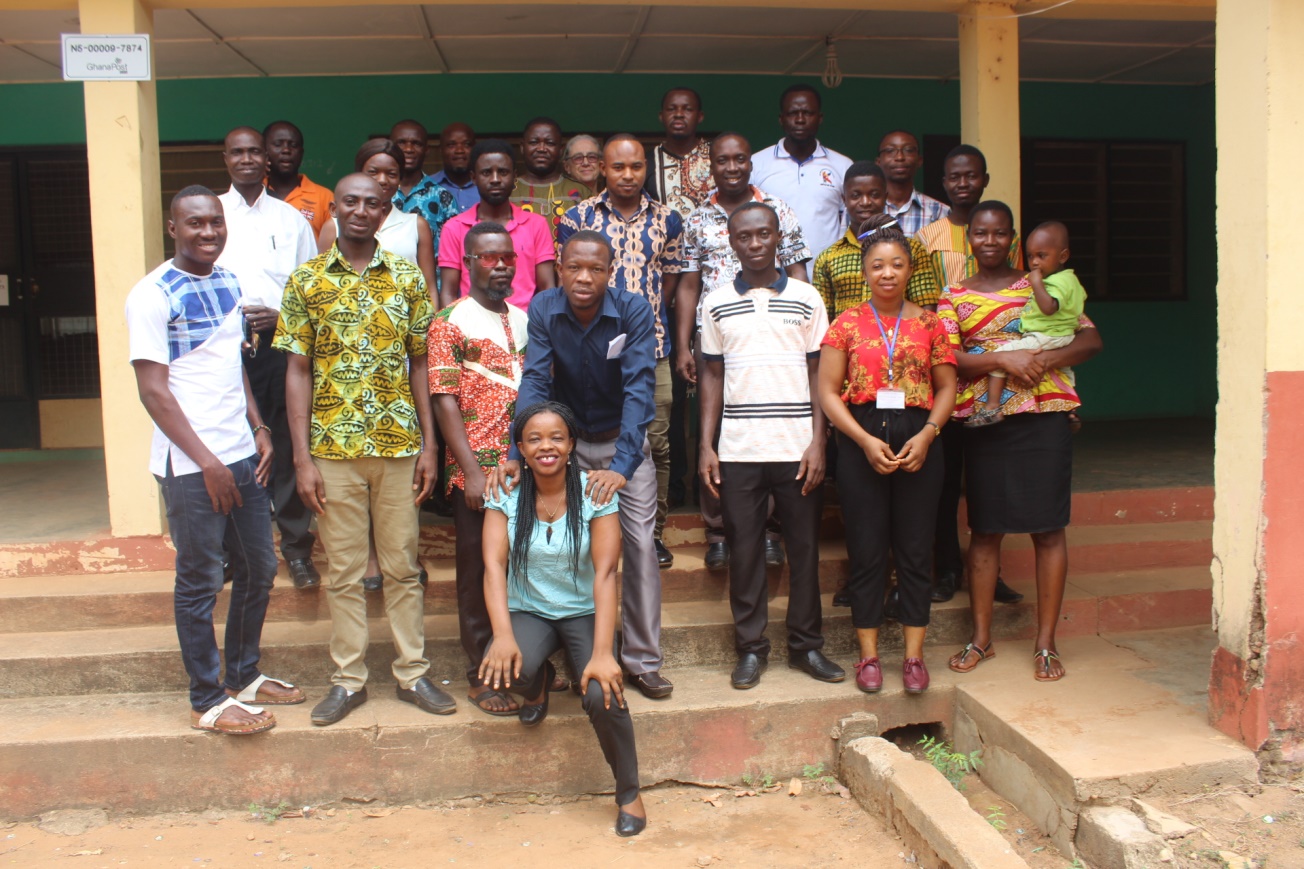 Schools in Damongo, capital of the Savannah Region in Ghana, are homes to numerous environmental sustainability- focused groups. Now, fifteen (15) of them are connected under one central body―the A Rocha Ghana Schools Club.
As part of plans to improve the skills and knowledge of Club Coordinators in the area, A Rocha Ghana (ARG) facilitated a one-day workshop with the goal of fostering and promoting human behavior that ensures good environmental stewardship among students.
The training also highlighted tenets of the Sustainable Development Goals (SDGs) particularly goals 3, 6, 11, 15 and 17.
It is projected that the training will in turn produce well-informed and responsible students who will effect positive changes in their environments and societies as a whole.
Activities
At the event which took place last week at the Catholic Guest House in Damongo, a Project Officer at ARG, Isaac Kofi Ntori schooled participants on how to use the environmental club manual to establish and maintain successful clubs in their schools.
In his presentation Mr. Ntori maintained that the schools environmental clubs are platforms for students to learn about biodiversity conservation in order for students to make informed decisions that ensure environmental sustainability.
He led the participants for a nature walk to identify some environmental challenges and subsequently guided them on how to prioritize the challenges and develop action plans to mitigate them. Some prevailing challenges that were identified include; open defecation, improper waste disposal, bush burning, logging, and sand winning among others.
Emmanuella Kyeremaa, also a Project Officer at ARG highlighted the ecological services that the savannah woodland provides to its people but lamented the unsustainable exploitation of these resources that have led to the fast deterioration of the woodland. Nonetheless, with the setting up of these clubs, Ms. Kyeremaa is confident that students in the Savannah Region could help restore the deteriorated woodland.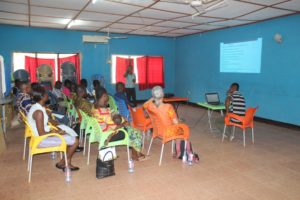 ARG and Children
One of A Rocha Ghana's key focuses is to engage Ghanaian students in a stronger involvement in nature conservation. At ARG, it is believed that though children are exposed to current and future social, economic and environmental sustainability problems, they are potential agents of change for sustainability.
For us at ARG, children possess inherent attitudes of care and compassion for fellow creatures―both human and non-human nonetheless, the quality of their environmental awareness and sense of wonder in the natural world needs to be supported, properly channeled and encouraged.
The event which coincided with the International Day of Forests was also used to sensitize the teachers on the benefits of forests. It was highlighted that the year's theme; "Forest and Education" is to draw attention on the importance of education at all levels in achieving a sustainable forest management and biodiversity conservation.
Attendance
The workshop was attended by teachers from 15 schools and they include five (5) senior high schools, six (6) junior high schools and six (6) primary schools. The participating schools are; Damongo Agric College, St. Anne's Girls SHS, Ndewura Jakpa SHS, Damongo Girls Model JHS, Presby JHS "B", Mole D/A  Primary  and Mole D/A  JHS.
The rest are; Bawena D/A Primary, Bawena D/A JHS, Murugu R/C Primary, Murugu R/C JHS, Larabanga E/A Primary "A", Larabanga E/A JHS, Mognori D/A Primary and Falahiyat Primary "A".
Also represented at the workshop were the West Gonja District Education Service, Environmental Protection Agency (EPA), Yagbon Traditional Council and the media.