Environmental NGOs Comes Strongly On Gov't For 'illegal' Activities in the Atewa Forest
Once again and more urgently than ever, a Coalition of NGOs against Mining in Atewa Forest amongst other supporting groups, have saddled up to ensure that government of Ghana's vision of turning the Atewa Forest into a Bauxite hub, does not see the light of day.
At a press conference held last Tuesday at the International Press Centre in Accra, the coalition strongly condemned the creation of a thoroughfare into the Atewa forest which many believe, marks the commencement of bauxite mining activities in the area.
The group said the singular action of bulldozing some parts of the forest is an assault on the forest and further violates regulations and policies on sustainable forest management in Ghana.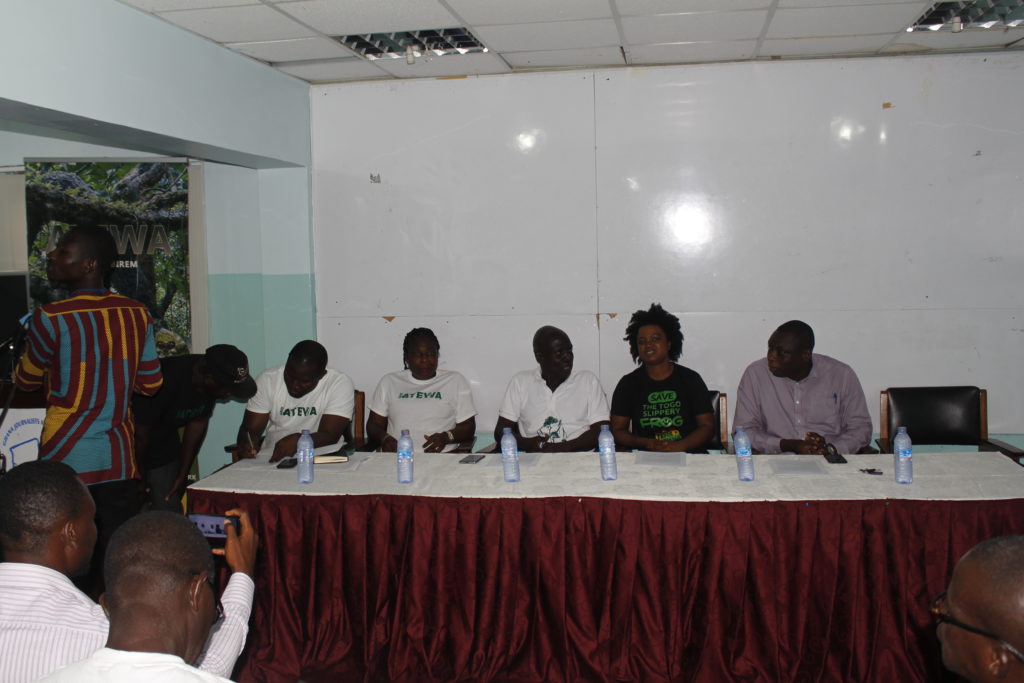 In a statement, the group demanded explanation from government on why such actions had been taken without recourse to due diligence especially at a time where the forestry commission denies granting permit for any of such activities to be carried out in the area.
The group was however quick to add that, they were not against plans by government to exploit Ghana's minerals resources to address the country's development challenges.
"We are however, not in support of any such endeavour if the agenda fails to ensure proper due diligence, which includes a comprehensive trade-off analysis, that consultatively assesses all the social, environmental and posterity-associated costs with that development agenda; a process that is led by a comprehensive Strategic Environmental Assessment (SEA) for the whole bauxite industry and subsequently an Environmental Impact Assessment (EIA) for every specific site that will be mined," they noted.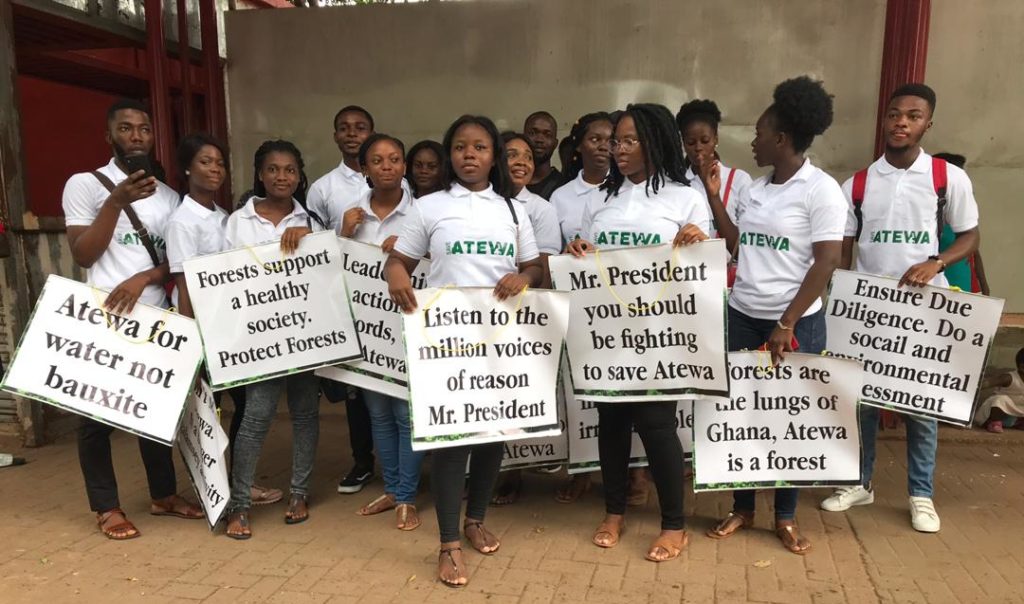 The Coalition is made up Green Livelihood Alliance; Concerned Citizens of Atewa Landscape; KASA Initiative Ghana; Coalition of NGOs against Mining in Atewa Forest  and CSO platform for SDG 15.
Responding to the President Akufo Addo's statement that "the exploitation of the country's bauxite resources particularly in Atewa will be guided by best international practices and technology to ensure that wildlife stock in the mining environment are not endangered," the coalition asked the President to present such technologies to them.
"As a coalition, we are willing and ready to learn from such an experience if any exist, so do show us what you are talking about," they demanded of the President.
Mr. Daryl Bosu, Deputy National Director of A Rocha Ghana and spokesman for the coalition said, they will do everything possible to stop government from going ahead with the exploration of bauxite in the Atewa forest even it means taking legal actions against government.
He therefore called on government to take immediate steps to rescind its decision to mine in the forest and advised that government pays close attention to the public and media outcry spewed out against mining in the Atewa Landscape.
Find below the full statement