Environmental Schools' Programme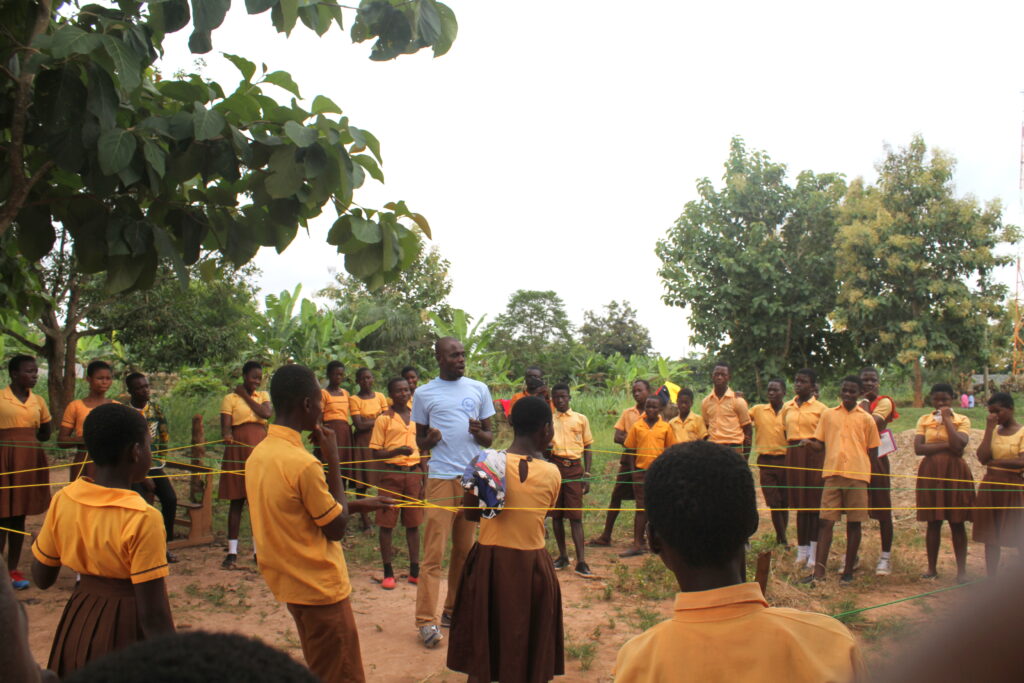 In recent years, the global state of emergency on environmental issues and its effects and impacts such as rapid biodiversity loss, pollution and pandemics have necessitated critical action to find solutions. The knowledge base of a society is one important aspect of its capacity to address and cope with environmental issues. As the youth are those that are and in future will be the most affected from such effects, it is evident that Environmental education is the first step in enhancing this knowledge base by learning how to combat and prevent future impacts.
A Rocha Ghana's schools conservation education program thus seeks to actively engage the active intellect and skills of school-going age children and the youth on issues of environmental concern both locally and globally.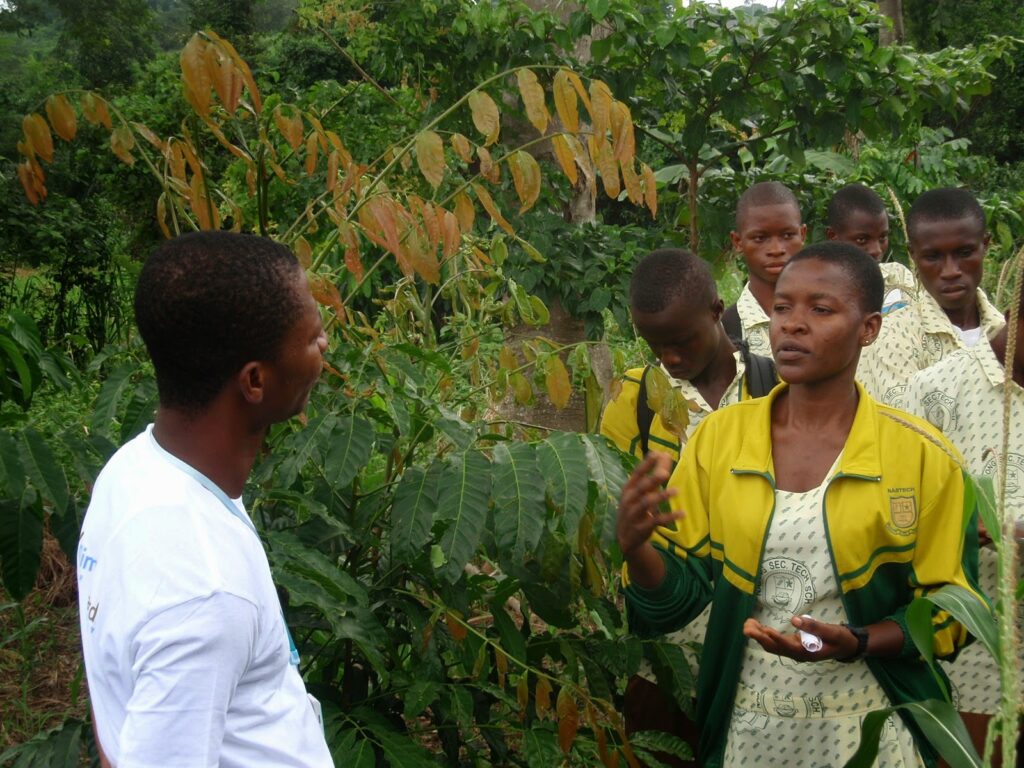 The programme is focused on imparting knowledge to students with the aid of their teachers and parents to explore their environment to make effective contributions in identifying and mobilising themselves to address environmental problems within their schools and communities.
It also seeks to build partnerships, connect and form alliances with like-minded agencies and entities with aligned commitments, opportunities and potentials
Aim
To provide a learning platform for students to be environmentally knowledgeable, skilled and dedicated citizens who are willing to work individually and collectively toward achieving and maintaining a dynamic relationship between the quality of life and the quality of the environment.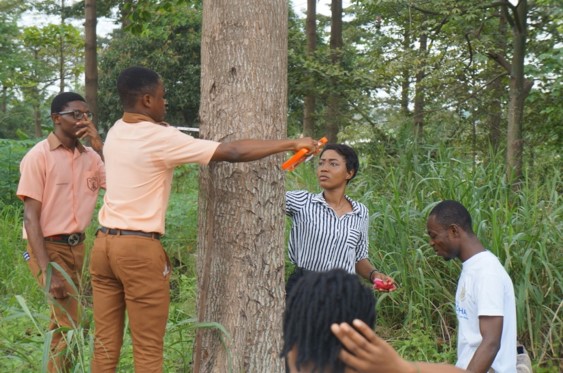 Objectives
To provide structure and support for students to become environmentally dedicated citizens who are willing to collectively work towards achieving environmentally sustainable development.

Creating a fun but result-oriented interactive learning experience that will also bring about a much-needed behavioural change amongst students towards achieving environmental related sustainability outcomes

To promote tolerance and understanding with environmental education being used as a conduit for students to investigate varying issues to understand the full picture of issues affecting their environment.

To bring the students and communities together as they learn how to reach out to community experts, volunteers, local facilities and others

To gets students outside and active, and helps address some of the health issues we are seeing in children today, such as obesity, attention deficit disorders, and depression.
Targeted groups
Our programme reaches out to Basic, High schools (Junior and Senior) and Tertiary Institutions. We also engage other various youth groups and movements.
Our Programmes
A Rocha Ghana's programme encourages environmentally responsible behaviour by engendering Awareness, Knowledge, Attitude, Skills and Practice/Participation.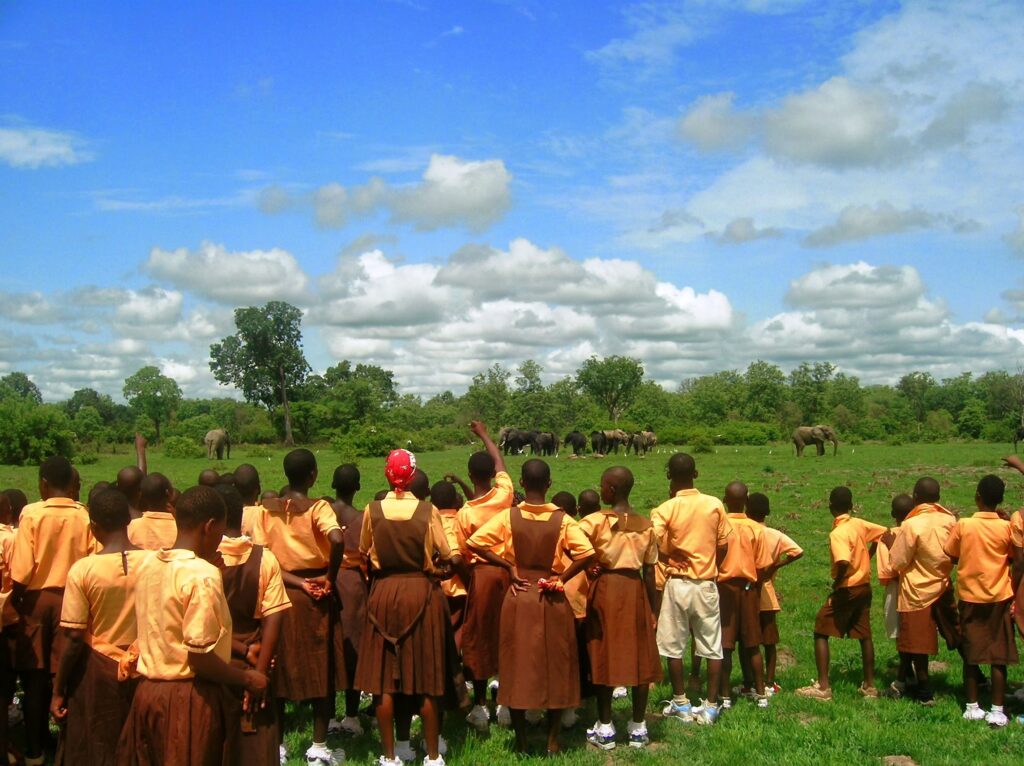 The human-nature model: The human nature model adopted by the school's programme brings students to biodiversity hotspots and critical ecosystem areas of conservation concern to interact with nature at first hand and also learn the various localised strategies, benefits and challenges associated with biodiversity conservation.

Career aspiration guidance: Career guidance will be organized towards students and youths. They will be encouraged and inspired to increase environmental consciousness in all aspects of their future endeavors and careers

Skill and knowledge enhancement: Equipping students with citizen science skills e.g. water quality monitoring, flora and fauna survey, nature photography, environmental DIYs etc.

Strategic environmental actions: To empower the youth to take on practical actions towards environmental challenges whiles learning how to create and manage activities such as tree planting, waste separation, school garden creation, awareness creation on environmental commemorative days etc.

Participatory learning: To raise awareness utilizing creative action tools e.g. art, dance, debates, poetry etc.
If your school is interested in joining our Environmental Programme, please fill in the form below:
Connect with us and let us do this together for People, Nature and Society.
Northern Sector
Isaac Kofi Ntori
Project Officer -Damongo
Tel: 0245096489/ 0207890885
Email: [email protected]
Eastern sector
Theophilus Boachie-Yiadom
Projects Manager -Kyebi
Tel: 0242344337
Email: [email protected]
Southern sector 
Christopher Dankwah
Community Liaison Officer- Kumasi
Tel: 0245183905
Email: [email protected]
Southern sector 
Stephanie Nkansah
Programmes Support Officer-Accra
Tel: 0547242585/ 0302546172
Email: [email protected]