$17bn annual loss: African countries move to halt illegal rosewood trade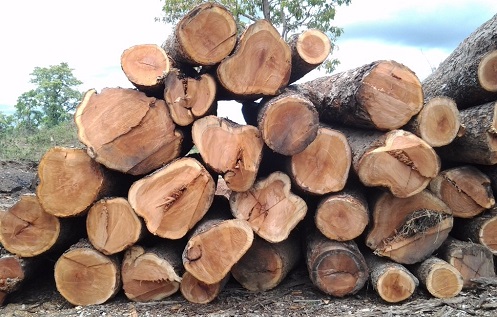 Africans countries have commenced a process to enhance policies that will help address illegal trading of Rosewood in the West Africa sub region. The continent is estimated to lose $17 billion in revenue annually as a result of the illegal trade as the African forest's cover is disappearing faster than anywhere else in the world.
African countries in a Regional High-Level Dialogue on Enhancing the Protection and Conservation of Endangered Species in West Africa with Special Reference to Rosewood in Ghana on Monday noted that West African countries with Nigeria, Ghana and Gambia being the highest exporter of Rosewood have been marred by corruption and illegal exploitation and exportation.
Speaking at the opening of the conference, the Senior Policy Officer of African Union Commission Almami Dampha said corruption is more "pervasive, transcontinental, systemic, ruthless and done on an industrial scale in the natural resources sector including our forests, fisheries and wildlife."
The conference was organised by African Union (AU) in partnership with Economic Community of West African Countries (ECOWAS) and Food and Agriculture Organisation (FAO).
Dampha said trade in Rosewood has surpassed illegal wildlife trade as the most lucrative illegal operation.
The meeting according to him is to bring to the attention of Africa's political leadership the scale, magnitude and impacts of the illicit trade in Rosewood and to encourage collaboration among African governments and other stakeholders to tackle illegal exploitation of Rosewood.
Earlier, a representative of Convention on International Trade in Endangered Species (CITES) Secretariat, Tim O'Connel while presenting key findings to threat assessment carried out said the alleged timber being exported from countries with domestic legislation in place is prohibiting the exports.
He said between January 2018 to April, CITES Management Authority of Nigeria authorised exports of over 61, 000 cubic meters of Rosewood whereas the Central Bank of Nigeria shows authorised exports of 6,587 cubic meters within the same period.
This among others issues resulted to placing of a ban on Nigeria, he said.
The Nigeria's Federal Ministry of Environment CITES officer, Timothy John while presenting effort to curb illegal wide life crime in Nigeria, said the country was suspended from CITES due to high level of illegal exportation of the Rosewood.
He explained that Nigeria is being used as a transit route and do not have the kind of wood that is being projected to have been exported from the country.
While noting that efforts are ongoing to address the issue, he said the country is faced with the challenge of identifying those woods and lack enough staff to handle the issue.
He however berated the process whereby some legislations grant permission to anyone they deem fit to operate in wood exportation, saying they do not know the implication of what they do.
In his address, Ghana's Deputy Minister of Land and Natural resources, Benito Owusu Bio said Rosewood is an unknown timber species used for charcoal and has been harvested illegally.
He said Rosewood exploitation has become a national security threat as the trade has moved beyond the problem of one country and thus requires international efforts to address.
He however said for Ghana to control the illegal exportation, has imposed a ban on exploitation of natural resources and stop the issuance of permit to export Rosewood.
Source: www.dailytrust.com.ng