Children Of The Light: Beacon Of Hope For Atewa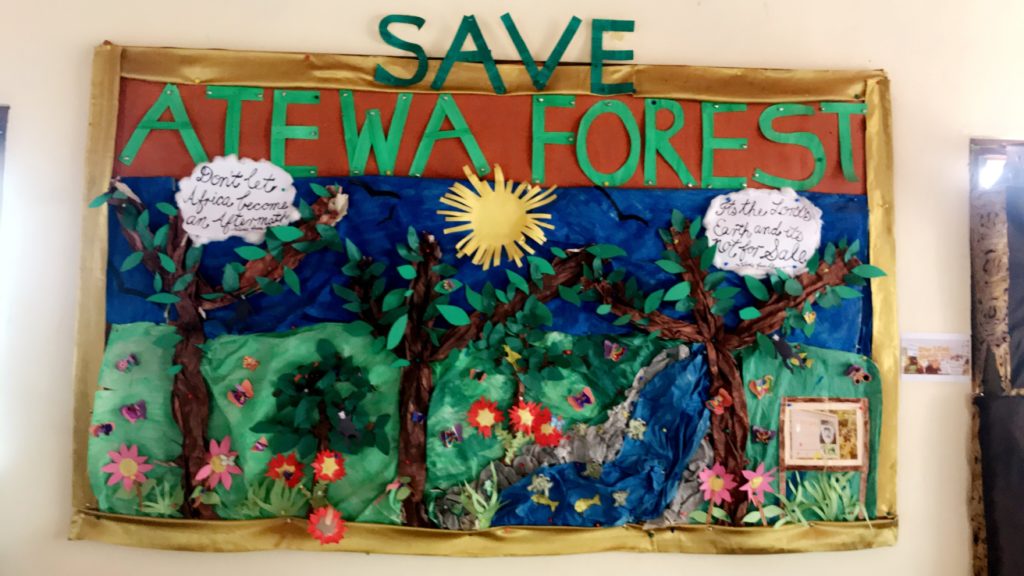 It is often said that young people are tomorrow's leaders but looking at the global destruction made to life on Earth, there may not be a future to lead if the young wait until tomorrow.
It is for this reason that Children of the Light have decided not to ignore the impact of this predicted destruction. In their little but impactful way, these children whose abode lays not too far from the Pepease Forest in the Eastern Region of Ghana have embarked on several activities to create awareness on the need to conserve the environment.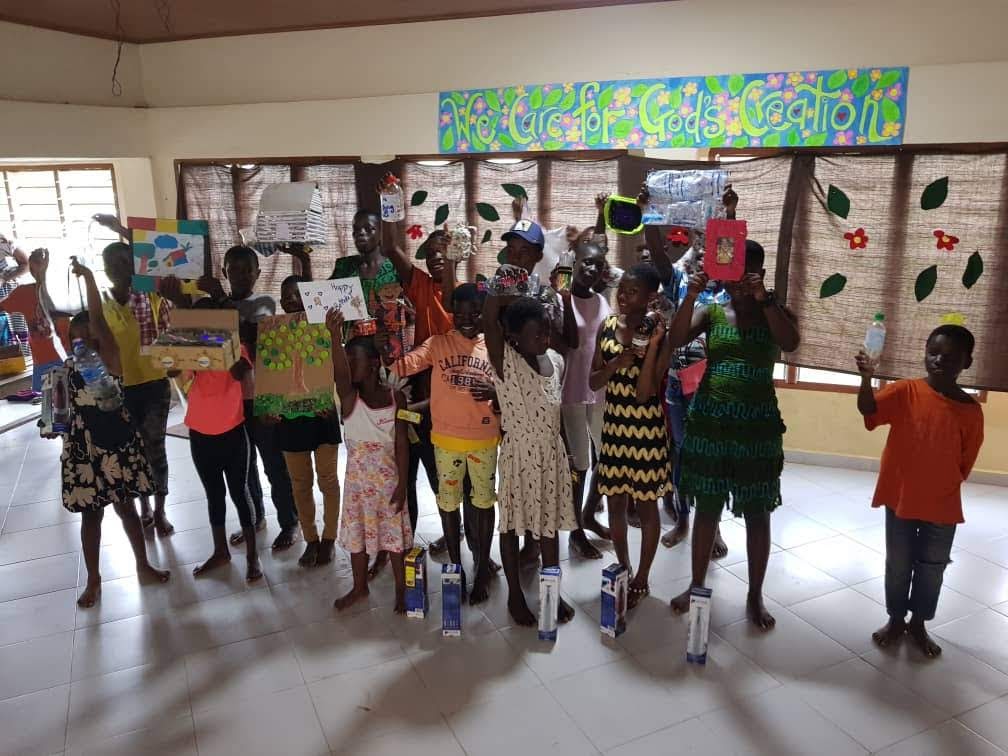 Their voices may not be heard in Parliament or in the echelons of power but their beautiful collages and artworks made out of recycled materials could send a resounding message to the hearts of many.
Over the past months COTL has embarked on several activities to prove their love for the environment in which they live. Amongst these is a 'Recycling Competition' and an 'Atewa Exhibition' which took place last month at the centre's premises.
The recycling competition is an opportunity for the children to learn more about recycling, responsible use of resources, and sustainable living through creative exploration.
Check out some of the breath-taking artworks by COTL
These items where created using recyclable materials
Atewa
COTL is not just enthused by the beauty of the Atewa forest; they want it to remain for generations yet unborn―so other children like them, in future, may enjoy the goods that the forest has to offer. To make this a reality, they have added their voices to the call to save Atewa Forest from bauxite mining.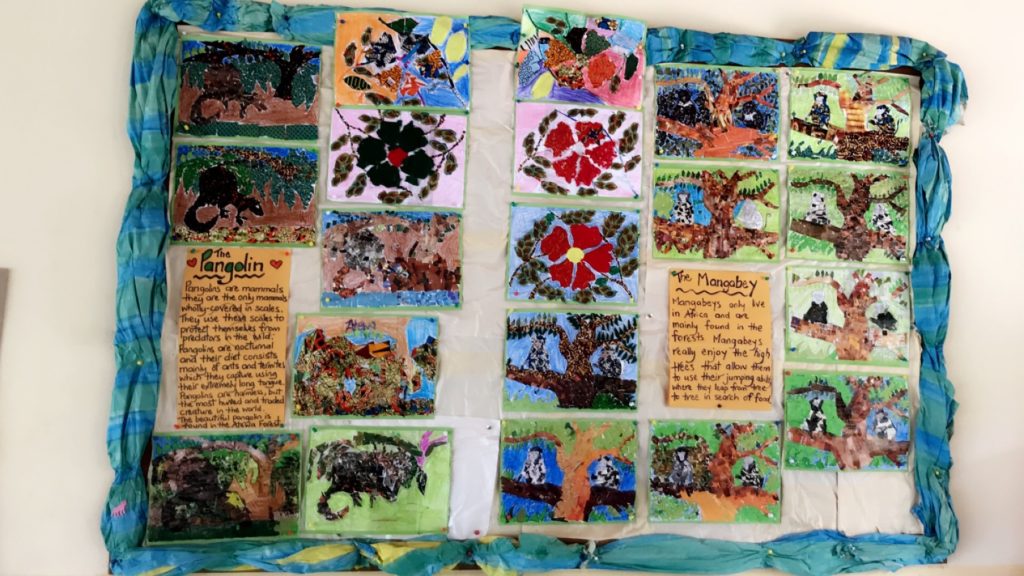 COTL has since been involved in several campaigns to secure the forest including; writing letters to Ghana's President, Nana Addo Dankwa Akufo-Addo on the need to make Atewa a National Park; an Atewa Exhibition and the organisation of a whole session to educate children on all they need to know about the forest.
The school has also been involved in almost all programmes affiliated to the campaign to safe the forest from activities that would destroy it.
We at A Rocha Ghana are inspired by the steps these children have taken and believe they are a beacon of hope for the preservation of the Atewa Forest and the conservation of our environment as a whole.
We place them on our radial so others―both young and old, great and small, rich and poor may draw inspiration from them.
About COTL
Children of the Light is a registered charitable organisation that has been operating in Ghana, West Africa, since 2005. They have a passion to help children break out of the harsh cycle of inadequate education and poverty so that they may grow to reach their full potential.
The organisation runs year-round educational programs, for children aged 4 to 16 years in one-on-one and small-group learning settings. In addition, children also enjoy numerous special programs which include language arts, performing and fine arts, social studies, mathematics, science and sporting activities.
Find out more about COTL  HERE