Combining Science and Theology at IUCN Congress 2016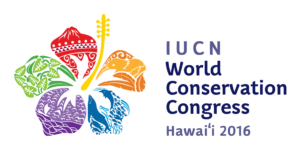 The World Conservation Congress is held every four years to help shape the direction of conservation and sustainable development. As the only Christian conservation member organization, A Rocha will be making a unique contribution at this year's congress.
A Rocha Ghana would be represented by Daryl Bosu who has worked with over 40 forest-fringe communities. He will share some of his experences and  lessons learnt in engaging with these communities to promote sustainable utilization and management of their natural resources in two presentations.
Senior team members from A Rocha International (ARI), (Peter and Miranda Harris, Chris Naylor, Sarah French and Bob Sluka) would also be there to run a booth from 1-6 September.
Bob, who leads ARI's Marine Science team, will present a case study from work on the Kenyan coast where a research on habitats, biodiversity and human interactions revealed previously unknown, endemic and IUCN Red-Listed species in intertidal habitats.
The entire team from A Rocha will also lead a discussion group for participants who want to move beyond simple engagement with faith communities to an exploration of possibilities for joint conservation activities.