Damongo Students Learn to Refuse, Reuse and Reduce Single-Use Plastics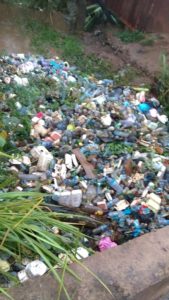 Globally, environmental pollution caused by single-use plastics has become a serious environmental challenge due to its improper management and disposal. Plastic pollution is adversely affecting and endangering marine life, ecosystems as well as human wellbeing. It is estimated that over 13 million tonnes of plastics leak into the ocean each year.
World Environment Day is an annual worldwide celebration aimed at creating awareness and action for the protection of the environment.  The event is commemorated on June 5 every year. In joining the global community to 'Beat Plastic Pollution' which was this year's theme, the Savanna Eco Schools Program facilitated by A Rocha Ghana organized a symposium in the West Gonja District-Damongo, in the Northern Region of Ghana.
The event brought over two hundred participants including invited dignitaries, teachers and students  from selected schools (St. Anne's Girls SHS, Ndewura Jakpa SHS, Mole D/A JHS, Larabanga E/A JHS, Damongo Girls Model JHS, Jakpa JHS, Presby JHS and Yagbon JHS) within the Damongo landscape.
The day's activity saw varying performances from student groups using art codes such as cultural music, traditional dance, drama and poetry to demonstrate the environmental challenge of single-use plastics and how to manage them. The Northern Sector Manager for A Rocha Ghana, Godwin Evenyo Dzekoto also advised the participants to care for the environment and reduce the usage of single-use plastics. He further urged the general public to adopt the principle of refusing single-use plastics that could not be reused as a means of checking the issue plastic pollution. The Deputy Coordinating Director for the West Gonja District Assembly, Elijah Kombian Fant, who represented the District Chief Executive in his address, recognized the value of ecosystems to the welfare of humanity and wildlife resources; and thus the need for all to work at safeguarding the environment. Again, the Chairman for the program, Amos Mahama Seidu, (Human Resource Director, Ghana Education Service-West Gonja) in his speech emphasized that without ecosystem goods and services, life would not be possible. He therefore admonished participants at the program to always care for the environment.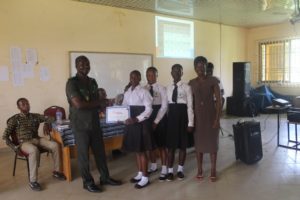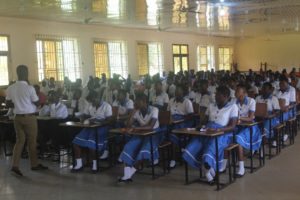 The commemoration was climaxed with an inter-school quiz competition. At the end of the competition, Yabon JHS "A" emerged as winner whiles Jakpa JHS "B" and Damongo Girls Model school placed second and third positions respectively. Each contestant took away a prize, whiles schools received a certificate of participation.
---
Refuse Single-Use Plastics That Can't Be Reused!
#BeatPlasticPollution