Govt Inaugurates C'ttee To Investigate Corruption In Rosewood Trade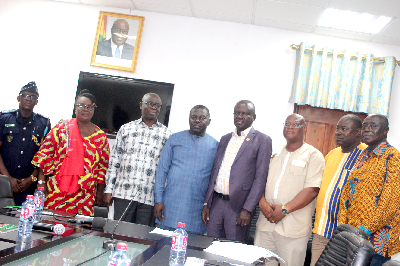 The government has inaugurated a seven-member committee to investigate allegations of corruption in the rosewood trade in the country.
The committee will examine anomalies in respect of rosewood harvesting, transportation and export and submit the report in five weeks.
It is chaired by a Deputy Minister of Ministry of Lands and Natural Resources, Mr Benito Owusu-Bio, and includes the Chairman of the Parliamentary Select Committee on Lands and Forestry, Mr Francis Manu Adabor, and a representative of Ghana Customs Division of the Ghana Revenue Authority, Mr Ena K. Blege, as members.
Other members are Mr William Bandor, a representative of the Forestry Research Institute of Ghana (FORIG); Mr Jeremiah Seidu, a civil society representative; Mr Adjei Yeboah, a representative of the Private Sector, and Mr Joseph Osiakwan, a representative of the Ministry of Lands and Natural Resources.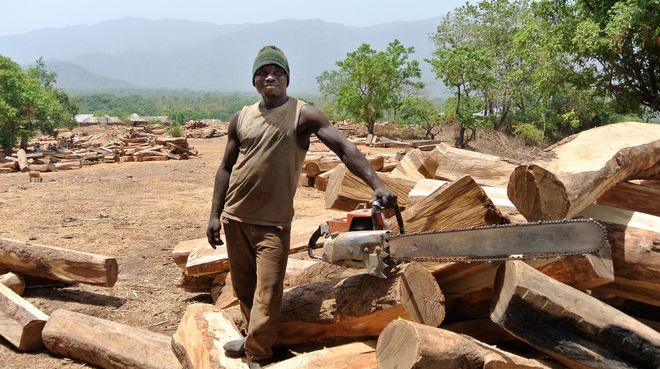 Background
Formation of the committee follows an investigative report issued by the Environmental Investigation Agency (EIA) and titled: "Ban-boozled: How corruption and collusion fuel illegal rosewood trade in Ghana", and aired by the British Broadcasting Corporation (BBC) recently.
According to the report, "despite the ban placed on the harvesting and trading of rosewood in March 2019 and the listing on Appendix II of the Convention on International Trade in Endangered Species of Wild Fauna and Flora (CITES) that came into force in January 2017, massive illegal logging and export of Ghanaian rosewood to China continued unabated and with impunity."
Engage all stakeholders
The Minister of Lands and Natural Resources, Mr Kwaku Asomah-Kyeremeh, who inaugurated the committee, tasked the members to carry out thorough investigations of the issues raised in the publication by EIA.
He said the members should investigate, if rosewood was currently being harvested and traded in spite of the ban imposed by the minister in March 2019 and also make the necessary recommendations for appropriate actions to be taken.
Mr Asomah-Kyeremeh urged the members to speak to all relevant stakeholders along the rosewood value chain to identify the various issues and challenges that existed.
"You will also have to invite all officers mentioned in the report for interrogation to determine the truth or otherwise of the allegations", he urged.
He noted that the necessary logistical support would be provided by the Ministry and the Forestry Commission to facilitate their work.
He reiterated that the ban on rosewood was still in force and anyone who violated the directive would face the rigours of the laws of this country without any compromise.
"It is our collective responsibility as citizens to ensure that we protect the resources of this country for the benefit of current and future generations", he stated.
Source: GRAPHIC ONLINE