Green Corporate Awards Nominations Open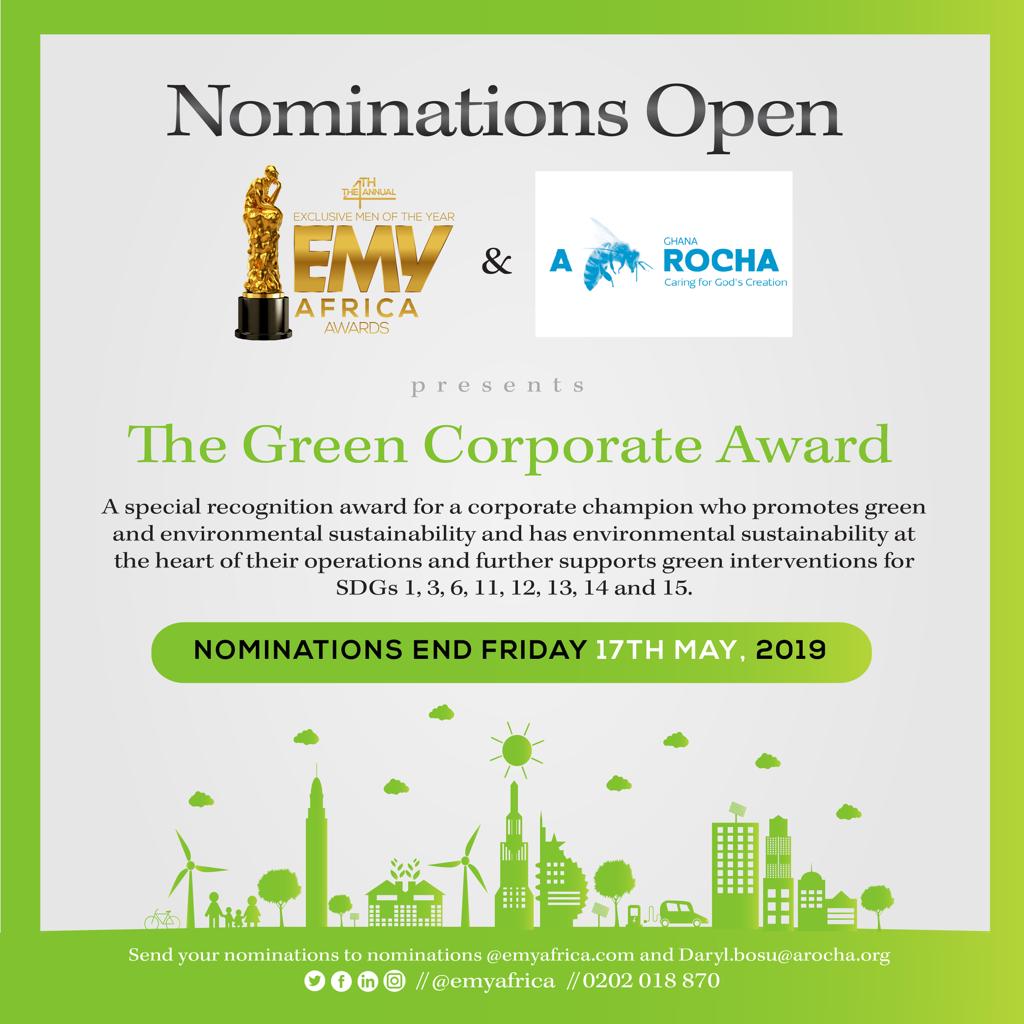 A Rocha Ghana (ARG) in collaboration with the EMY Awards has opened nominations for the 2019 Green Corporate Award.
The award is a special recognition award for corporate entities who promote green and environmental sustainability and has environmental sustainability at the heart of their operations and further support green interventions for Sustainable Development Goals (SDGs) 1, 3,6,11,12,13,14 and 15.
The award is also to highlight the need for business leaders and corporate agencies to promote environmental sustainability even as they work at their core business of making profit.
Interested parties can send their nominations to [email protected] and/or to [email protected]
Nominations end on Friday, May 17, 2019.