Nelplast Eco Wins Green Corporate Star Award At EMYs
Several nominations had been tendered in since opening for the Green Corporate Star Awards under the prestigious Exclusive Men of the Year (EMY) Africa Awards, was announced.
Amongst several corporate entities which were nominated to join the race for this all-important accolade, NELPLAST ECO GHANA LTD was crowned winner.
At the event which took place at the plush Kempinski Hotel in Accra, last Saturday, NELPLAST ECO joined over 20 other winners to celebrate distinctive milestones made in their respective circles and industries.
The Green Corporate Star award, sponsored by A Rocha Ghana (ARG) is a special recognition award for corporate entities who through their works have promoted green and environmental sustainability and has environmental sustainability at the heart of their operations.
Entities nominated for this enviable award in many ways, support green interventions for the attainment of the Sustainable Development Goals (SDGs).
The Winner
Picking the awards for his company, Mr. Nelson Boateng, Managing Director of Nelplast Eco Ghana Limited, expressed gratitude to his workers and the people of Ashiaman for helping him realize his dream and for making Nelplast a success.
Nelplast is an indigenous Ghanaian Company which began operations in September 2018.
It is a plastic waste recycling business engaged in the production of eco-friendly pavement ('ecobricks') and building blocks.
The company buys locally sourced plastic waste from collectors and aggregators as its main raw material for the 'ecobricks'.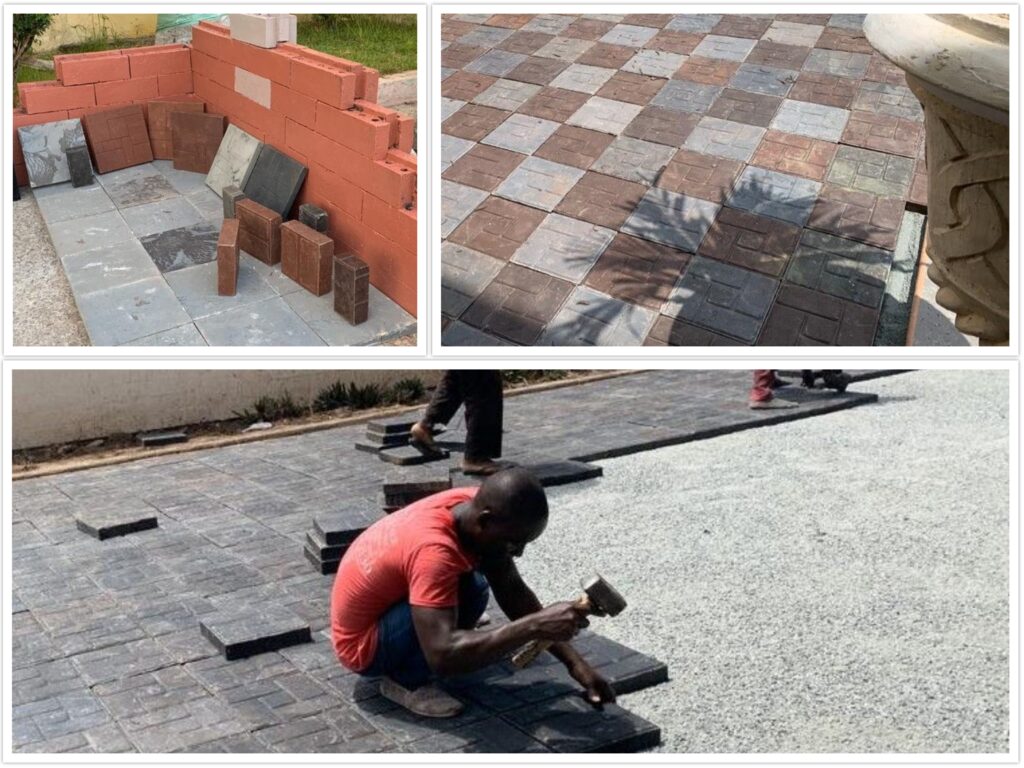 EcoBricks
Nelplast's major breakthrough is the introduction of its new product called the ecobrick into the Ghanaian market, after three years of painstaking research and development.
These bricks are mainly used for paving compounds, car parks, roads and walkways. It uses plastic waste, combined with other materials for production.
The product is stronger and more durable than existing concrete products on the Ghana market. The product has been tested by Ghana Highways Authority and found to be of good strength.
The collection of waste plastics and the subsequent recycling of the plastics is an important step in addressing the environmental hazards caused by indiscriminate disposal of plastics.
Be Like Nelplast
Nelplast is a green business and is still been able to create over 500 direct and indirect jobs for people in the Ashiaman community. Just like Neplast, it is about time that businesses transform in order to have a sustainable economy.
There are vast opportunities for companies and organisation to accrue significant benefits by taking either a giant or a small leap to go "green".
We all have the potential to build, transform and invest in business models and operations that enhance ecosystem services and safeguard the environment from further pollution and degradation.
Take the opportunity and join BESNet, the network of businesses, sharing, learning and blazing the trail by developing and building green businesses for a sustainable environment today and tomorrow.
To get to know more about BESNet and join, click HERE