New IPCC Report Stresses The Need To Manage Land For Climate Action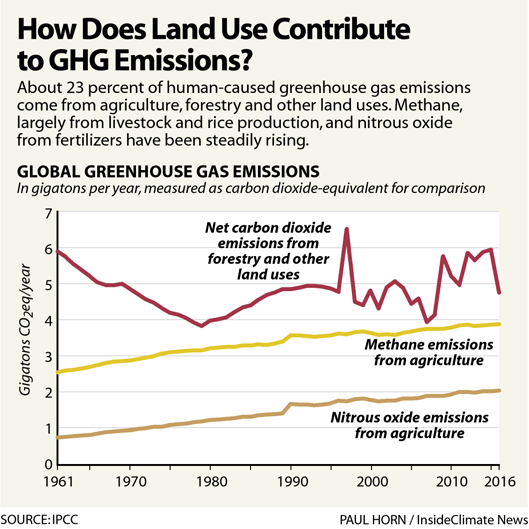 The importance of Land to man's existence cannot be over emphasized as it holds the treasure of all other resources. Everything man uses can be traced sequentially to land. Unfortunately, as the world population increases unprecedentedly, it is becoming clear that we're impacting the land in bizarre ways—turning what was once a treasure to a conduit to fuel one of the world's biggest threat—Climate Change.
To better understand this phenomenon, the Intergovernmental Panel on Climate Change (IPCC) has produced an in-depth report covering land use and climate change.  This major piece of work highlights the balance between land as a source of greenhouse gas emissions and land as a carbon sink.
It states explicitly that land is critically important as well—both as a source of greenhouse gas emissions and as a climate change solution.
According to the report, while land swallows almost a third of all human-caused carbon dioxide emissions, it will be impossible to limit temperature rise to safe levels without fundamentally altering the way the world produces food and manages land.
Below are a few of the key insights buried within the pages of the massive report.
Land Use Worsening Climate Change
The IPCC report reveals that the geographic spread of land use and the "large appropriation of multiple ecosystem services and the loss of biodiversity" are "unprecedented in human history".
Human use – at varying intensities – "affects about 60-85% of forests and 70-90% of other natural ecosystems (e.g., savannahs, natural grasslands)". And land use has caused an 11-14% drop in global biodiversity, the report notes.
According to the report, about 23% of global human-caused greenhouse gas emissions come from agriculture, forestry and other land uses. Land use change, such as clearing forest to make way for farms, drives these emissions.
Not only is human use of the land more pervasive than ever, it is set against a background of a warming climate, the report further states.
This warming – along with associated changes in rainfall patterns – has "altered the start and end of growing seasons, contributed to regional crop yield reductions, reduced freshwater availability, and put biodiversity under further stress and increased tree mortality", the report notes.
Agricultural Land Use is intensifying and food production is going up.
The report further shows a significant rise in greenhouse gas emission from agricultural activities.
According to the report, livestock production is currently responsible for around 33% of global methane emissions and Nitrogen based fertilizers are having serious downstream effects on aquatic ecosystems.
50% of global human-caused methane emissions is also reported to come from agriculture. This is of grave concern as methane and nitrous oxide have much greater warming potential that carbon dioxide. Surprisingly, rice production accounts for a quarter of all agricultural methane emissions.
Climate change and food security
Another major focus point of the IPCC report is the ways in which climate change can affect food.
Climate change has "already affected food security" in many world regions, the report said.
According to the report, "Observed climate change is already affecting food security through increasing temperatures, changing precipitation patterns, and greater frequency of some extreme events. Increasing temperatures are affecting agricultural productivity in higher latitudes, raising yields of some crops (maize, cotton, wheat, sugar beets), while yields of others (maize, wheat, barley) are declining in lower-latitude regions."
The report however notes that the impact of climate change on crop yields varies from region to region.
In Africa, for instance, the report says yields of staple crops such as maize, wheat, sorghum and fruit, including mangoes, have decreased across the continent in recent years.
"The Sahel region of Cameroon has experienced an increasing level of malnutrition, partly due to the impact of climate change since harsh climatic conditions leading to extreme drought have a negative influence on agriculture," the report read.
The impact of climate change on food yields is expected to worsen in coming decades, the report says.
Climate change has not just reduced food production; It is also said to have boosted food pests and diseases. The report finds "robust evidence that pests and diseases have already responded to climate change".
It says: "There is some evidence that exposure will, on average, increase, although there are a few examples where changing stresses may limit the range of a vector [disease carrier]."
The backlashes of the above listed could lead to higher food prices and increased risk of food insecurity and hunger," the report submitted.
Deforestation and Land Degradation
Deforestation is not only a significant contributor to the current greenhouse gas (GHG) emissions problem: protecting and restoring forests could play an outsized role in the solution. Deforestation and peatland degradation contribute most of the 13% of total human-caused CO2 emissions attributed in the IPCC report to agriculture, forestry, and other land use.
According to the report, "reducing deforestation and forest degradation rates represents one of the most effective and robust options for climate change mitigation, with large mitigation benefits globally".
The report also specifies that forest degradation is land degradation in areas that are still predominantly forest, while "deforestation refers to the conversion of forest to non-forest that involves a loss of tree cover and a change in land use".
The total amount of forest across the world declined by around 3% from 1990-2015, according to multiple lines of evidence, the reports says.
"Land degradation is inextricably linked to several climate variables, such as temperature, precipitation, wind, and seasonality," the report says. This means that there are many ways in which climate change and land degradation are related. It adds: "The linkages are better described as a web of causality than a set of cause-effect relationships."
Climate change can affect the land through both gradual changes in temperature and rainfall patterns, as well as changes in the "distribution and intensity of extreme events", the report notes.
It further states that improving management of the world's forests is a "no regrets" mitigation strategy that is also important for adaptation and the Sustainable Development Goals (SDGs).
According to the report, improved forest management is one of only nine response options (out of 40 total) with medium to large benefits for all five challenges covered by the report:  mitigation, adaptation, desertification, land degradation and food security.
The report also notes that preserving and restoring forests and peatlands and other options that do not require land use change provide almost exclusively positive impacts on sustainable development, such as reducing poverty and hunger and enhancing health, clean water and sanitation.
Lessons Learnt
One of the most important lesson one can single out from this massive report is that, land use and climate stability are a delicate balancing act: Getting it right can reduce emissions while creating significant co-benefits; getting it wrong can fuel climate change while worsening food insecurity and environmental problems.
In the bid to combat projected food security issues, the IPCC says it is possible to feed the world without destroying the planet. Drawing inspiration from a World Resource Institution (WRI) report dubbed: "Creating A Sustainable Food Future," the WRI offered a five-course menu of solutions to ensure the world's 10 Billion people can be well fed by 2050 without increasing emission.
On food security the WRI suggests that;
We reduce growth in demand for food and other Agricultural products
Increase food production without expanding Agricultural land
Protect and restore natural ecosystems and limit agriculture land shifting
Increase fish supply
Reduce greenhouse gas emission from agricultural production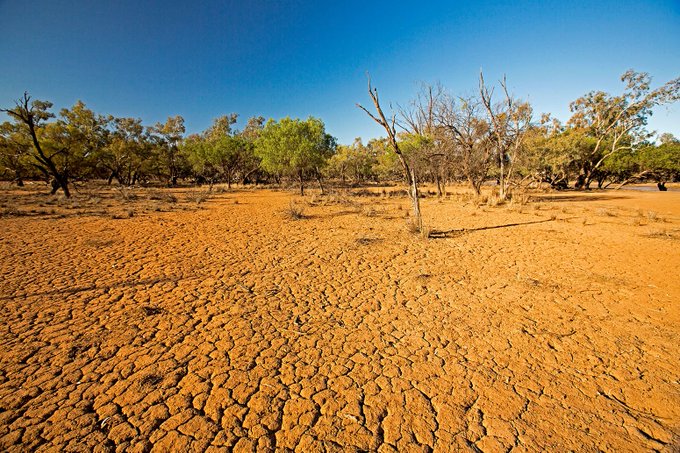 You can find full WRI report here
To end tropical deforestation, the IPCC report suggests that;
Forest-rich countries be supported in reducing deforestation and degradation with an emphasis on protecting carbon-rich, hard-to-replace ecosystems that provide lots of co-benefits, such as primary forests, peatlands and mangroves. For example, in Ghana, the world can rally around us to save a landscape like the Atewa from any form of degradation.
The role of indigenous peoples as forest stewards must be recognized and taken seriously. According to the IPCC, indigenous knowledge and practices are important factors to climate resilience. The report further notes that strengthening indigenous communities' tenure security can lead to better forest management, especially by empowering them to exclude outside actors seeking to appropriate their land and resources.
Find below a link to download the full IPCC report