Only One Earth- How our Youngsters will take care of it.
In celebration of this year's World Earth Day, A Rocha Ghana and partners Open Foundation West Africa and GH Environment organised a nation-wide essay writing competition. Taking the 2022 theme #OnlyOneEarth, we asked Ghana's young people to tell us how they would take care of our One Earth to ensure we humans live in harmony with nature.
With three categories, children spanning ages 6 to 16 years were encouraged to take part. We had three categories: 6-9 years, 10-13 years, and 14-16 years.
Our young people did not disappoint us! We were so pleased to receive over 80 entries from all around the country!
The essays were very thoughtful and suggested many critical actions for Ghanaians to follow, such as minimising single-use plastics, not dropping litter, recycling, using reusable bags, enforcing environmental laws properly, using green energy, making schools paperless, walking and cycling instead of driving, stopping chemical use, educating about the environment, planting two trees when one is cut down, talking to friends and family, and making sure government gets serious about the environment. We say YES PLEASE to all of those!
Our youth challenge you Ghanaians to do better for our #OnlyOneEarth!
Our Solution Winners
With four judges scoring each essay, it's a great pleasure to present the top winner for each category being selected.
The winner of category 1 coming all the way from Damongo in the North is won by little seven year-old Kaliya Jasmine Bahia of Sir Martins Memorial School. In her essay, she strongly urged government to enforce and maintain laws that ensure the protection of natural resource areas. She wrote –
"I will advise people to stop pretending and start taking ownership of our home and that is our mother earth, because if we don't who will?"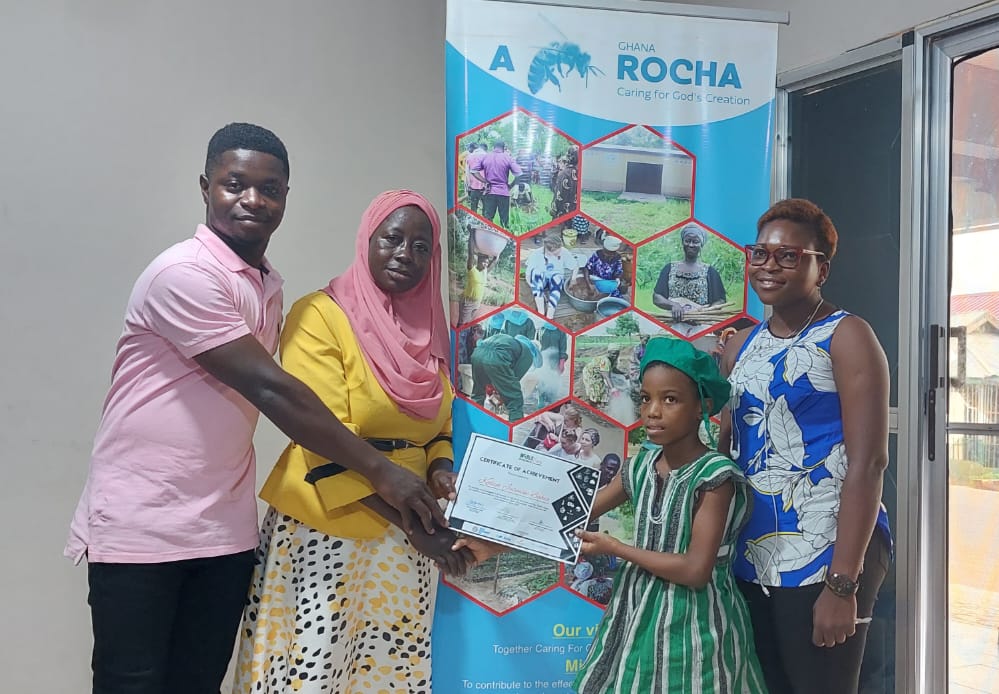 From the southern sector, the second category winner went to 11-year-old Denzel Agyapong-Agyare of Kids at Heart International School.  He highlighted that growing climate resilient vegetation a setting up a friendly website that giving information on how individuals can take climate actions would be some of his solutions to environmental issues. He wrote,
"We need to do our best to protect and preserve it [the Earth] and we will be able to do this by changing our lifestyles to minimize waste and pollution. Being environmentally accountable is a crucial step for us all."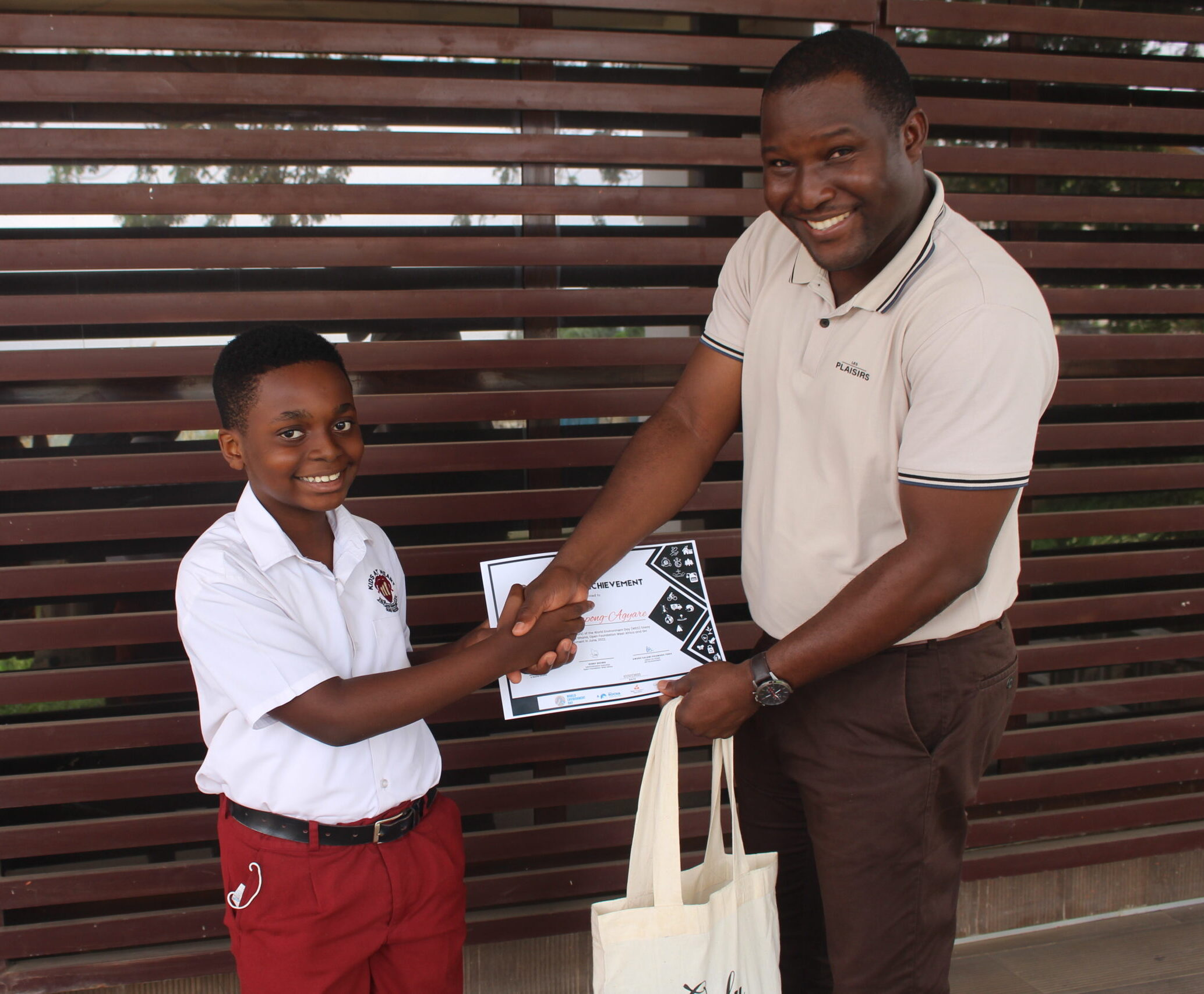 Aspiring geologist Kristodia Phoebe Arthur, 14-year-old of Alpha Beta Christian College won the third category with her essay talking about targeting certain SDGs through initiatives such as clean energy and collaborative partnership with those in environmental protection. She stated;
"While there is no way to stop climate change, we can all work together to reduce the impact it has on the globe. With the teenage audience I plan to reach them with my platforms."

Honourable mentions include
Category 1
Yasmine Otubea Ibrahim Sibie

Ohemaa Wiafe Akenten

Nana-Akesi Esuamoah Kwofie

Lordina Bekoe
Category 2
Benjamin Danquah

Amira Karim

Ama Asabea Kuoko Kakra

Rudolf Assi

Ayeyi Owusu-Basoah
Category 3
Joseph Cecil Coffie

Seth Seyiram

Jessica Asantewaa
Winners at their training session with Wikipedia