Ghana's 2020 Budget Review on the Environment
This paper reviews the 2020 Budget and Economic Policy statement presented by the Finance Minister, Mr. Ken Ofori Attah (Hon), on November 2019 to assess government's commitment to ensuring environmental sustainability targets of Ghana.
It presents the position of the Green Livelihood Alliance (GLA) made up of A Rocha Ghana, Tropenbos Ghana and Friends of the Earth.
To assess the extent that Ghana's government may be pursuing green and sustainable development options, an assessment was done of the Ghana government's 2020 Budget Statement and Economic Policy 'Consolidating the gains of growth, jobs and prosperity for all'. The analysis found a depressing lack of green thinking with virtually zero budget for ecosystem services and action on the Sustainable Development Goals (SDGs).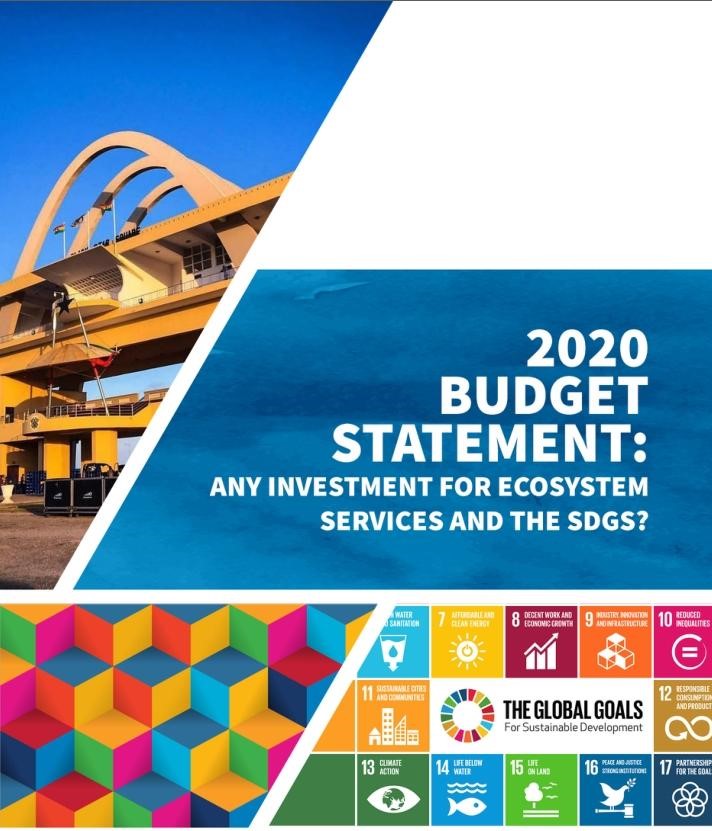 The World Economic Forum's 2020 Global Risks Report ranks biodiversity loss and ecosystem collapse as one of the top five threats humanity will face over the next ten years. Despite this, Ghana's economy still depends on extractive industries that cause great damage to biodiversity and ecosystems.
The GLA's take is that, Government must recognize and account for the grave impacts that biodiversity loss and ecosystem collapse will have on Ghana's economy by steering it away from extractive industries and towards green technologies and development options that nurture rather than destroy nature.