Scaling Up Mangrove Protection and Conservation around the KLCRS
A Rocha Ghana (ARG) and its partners on the PAPBio Mangrove Project are working assiduously to scale up mangrove protection and conservation in communities around the Keta Lagoon Complex Ramsar Site (KLCRS) in the Volta Region of Ghana.
The project dubbed "Promoting Conservation, Pro-Conservation Livelihood and Community-based Management of Mangrove Ecosystem," has witnessed many commendable strides only about 11 months into its implementation.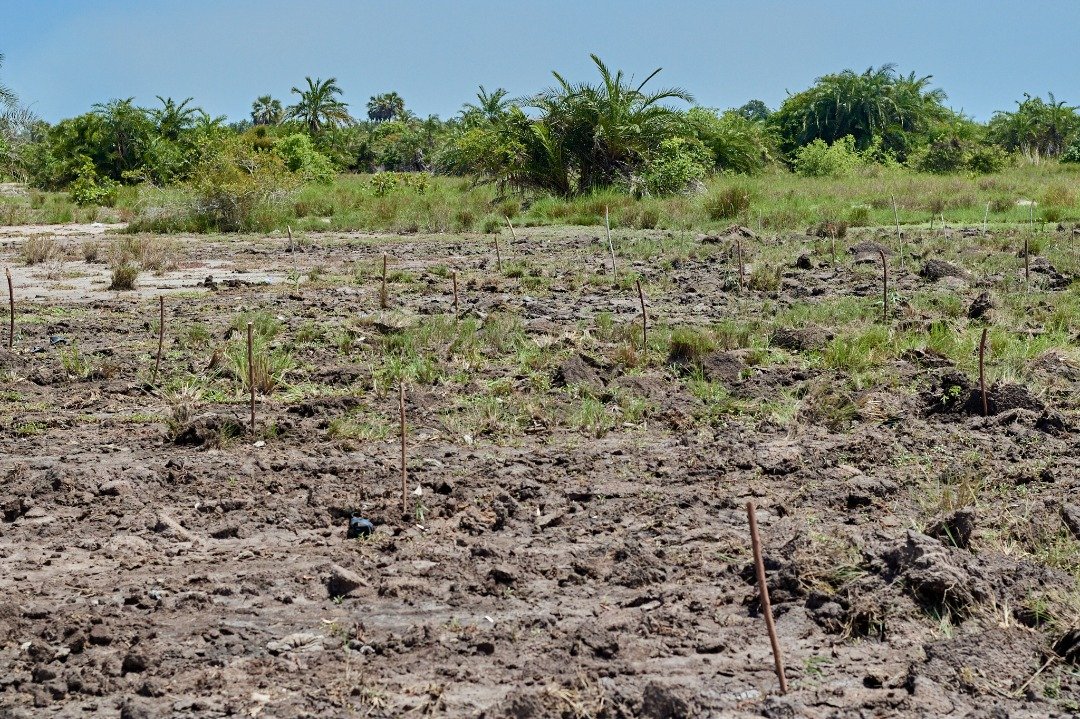 Funded by the European Union through the International Union for Conservation of Nature (IUCN), the project aims ensuring degradative trends in the area are curbed and a resilient mangrove system is restored.
Amongst other things, it is expected that by the end of the project, 30,000 mangroves will be nursed and planted while 10,000 woodlot species planted.
Also, the capacity of 60 local community members would be built and supported in at least two sustainable pro-conservation livelihood schemes.
Farmers Smarter with Their Agriculture
Like farmers all over the country, smallholder farmers within KLCRS are facing several threats from climate change. Past reliance on monoculture and cash crops has brought about economic threats, increased dependency, and severe ecological problems. The effects of climate change with its associated unpredictable weather changes have further worsened the plight of these farmers, as their resilience is low.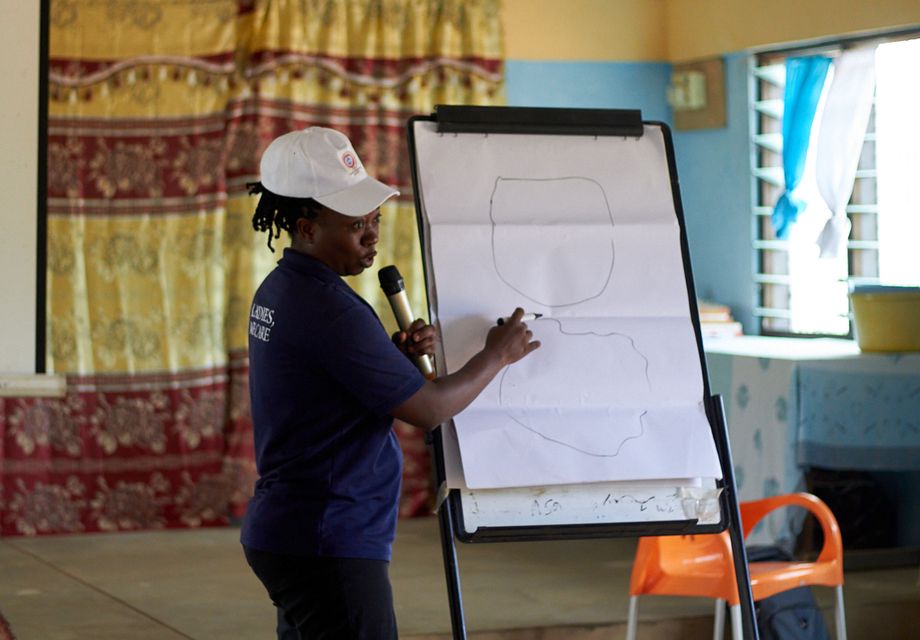 To help adapt to the changing climate and be resilient to its adverse effects, these farmers totalling 60 drawn from the South-Tongu and Anloga Districts are receiving training in sustainable environmentally friendly agricultural techniques, precisely Climate-smart agriculture.
Experts from ARG and the Crops Research Institute of Ghana (CRI) took these farmers through on-field hands-on demonstrations of some agro-ecological or climate-smart practices including Land Selection and Preparation, Selection of seed or crop variety, physiology and morphology of selected crop like maize and cassava.

Other techniques learnt were Germination Test before planting, weed management, formulation and preparation of organic fertilizer and pesticides using Neem, Lantana, and Tithonia spp, Harvesting and Storage of produces, and the Integrated Pest management techniques. All of these techniques are void of synthetic chemicals, locally known as 'poison'.
Farm Management
Aside gaining knowledge on the needed techniques to improve farm yields, the farmers were taken through the basic management of their farms.
Programmes Manager for A Rocha Ghana and PAPBio Project Manager, Mr. Prosper Antwi took the farmers through financial models that would help the farmer make the best decisions for the farm business. These models span from record-keeping to financial analysis and financial planning of their farms for every planting season.
In order to make proper financial gains, Mr. Antwi advised yam farmers in the area to shift from planting in mounds to planting in ridges. He also encouraged the maize farmers to choose certain maize varieties based on the rainfall pattern of a season.
Sustainable Harvesting
In communities around the KLCRS, the mangroves population provide a range of ecosystem services. These largely include the provision of timber, fuel wood, medicines, marine food and a habitat for some marine creatures. They also help in regulating floods, erosion and saltwater intrusion; and protect these communities against the harsh impacts of storms.

In order to have a constant provision of all of these services and more, the mangroves the area need to be protected at all cost and beneficiaries be taught how to manage this ecosystem for future gains.
ARG in collaboration with the Wildlife Division of the Forestry Commission of Ghana have therefore schooled 20 Trainer of Trainees (ToTs) within the South-Tongu and Anloga Districts on various techniques in the sustainable mangrove.
Drawn from the Galo, Galotse, Sota and Bomigo communities (all within the Keta Lagoon Complex Ramsar Site (KLCRS), participants were taken through proper seed collection protocols, as well as landscape-based restoration techniques. Communities members (ToTs) also shared their experiences in mangrove restoration successes and failures, causes and mitigation techniques.
Marine Government Baseline Tool
The project has also seen the application and deployment of the unique Marine Governance Baseline Tool within the KLCRS area.
ARG is working with the Wildlife Division of the FC to identify and address issues of governance in communities around the KLCRS. This approach aims at bringing together interested parties to develop a common vision KLCRS area, to improve understanding and collective action for sustainability. The baseline tool will identify and tackle issues which are threatening or degrading the KLCRS and the people who depend upon it.
So far, the deployment of the tool has been successful in identifying the real problems and the causes within the landscape; have communities suggest solutions to these problems and analysed the key requirements to sustain the solutions given.
Gender Mainstreaming
In all activities pursued under this project, there has been conscious in recruiting men, women and youth as beneficiaries. These recruits no matter their gender are given equal opportunities. To ensure no faction of the community is left behind, even Basic School children have received awareness/education on Mangrove conservation and Climate Change adaptation.