Seven Recognised At ARG's 20TH Anniversary Celebrations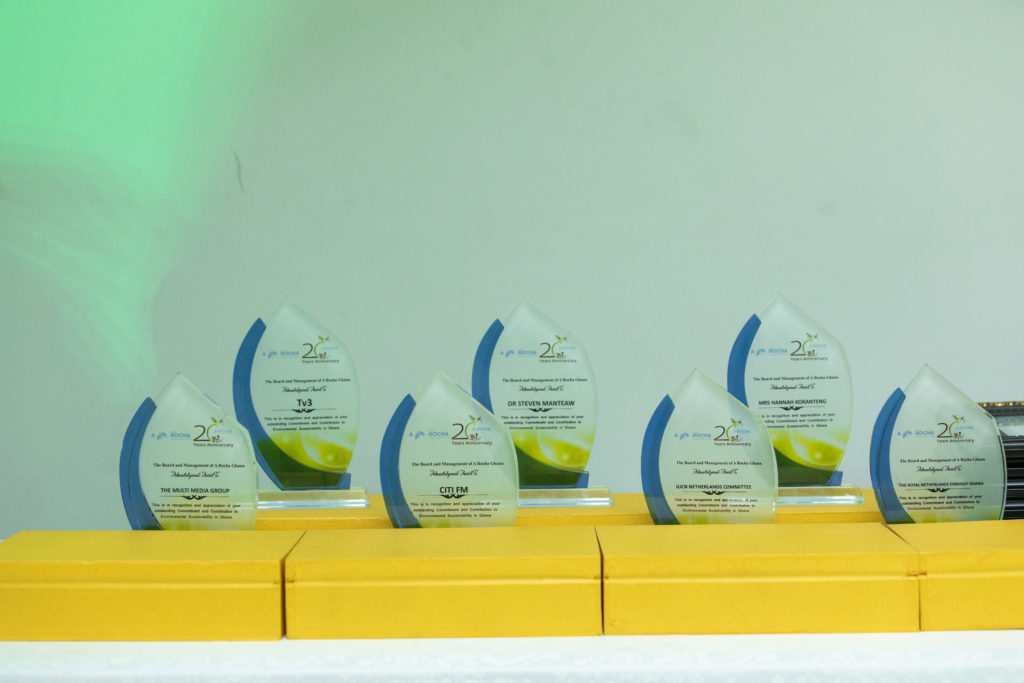 Several institutions, public and corporate as well as individual from young kids to elderly men and women and people from all walks of life have contributed to our work and to the mission and vision that we aspire, some have definitely been outstanding.
As such five Institutions and two individuals have been recognised at A Rocha Ghana's 20th anniversary held at the GNAT Hall in Accra, last Thursday, November 28, 2019 for their outstanding support over the years.
They were, the Royal Netherlands Embassy, the International Union for Conservation of Nature, Netherland Committee (IUCNNL), Citi FM/TV, Multi Media and TV3.
Also awarded for their key and inimitable roles in contributing to our shared goal of ensuring environmental sustainability in Ghana over the years were, Dr. Steve Manteaw and Mrs Hannah Owusu-Koranteng.
The Royal Netherlands Embassy-Ghana
A Rocha Ghana (ARG) has been overwhelmed by the Netherland Embassy's outstanding commitment and contribution to environmental sustainability in Ghana.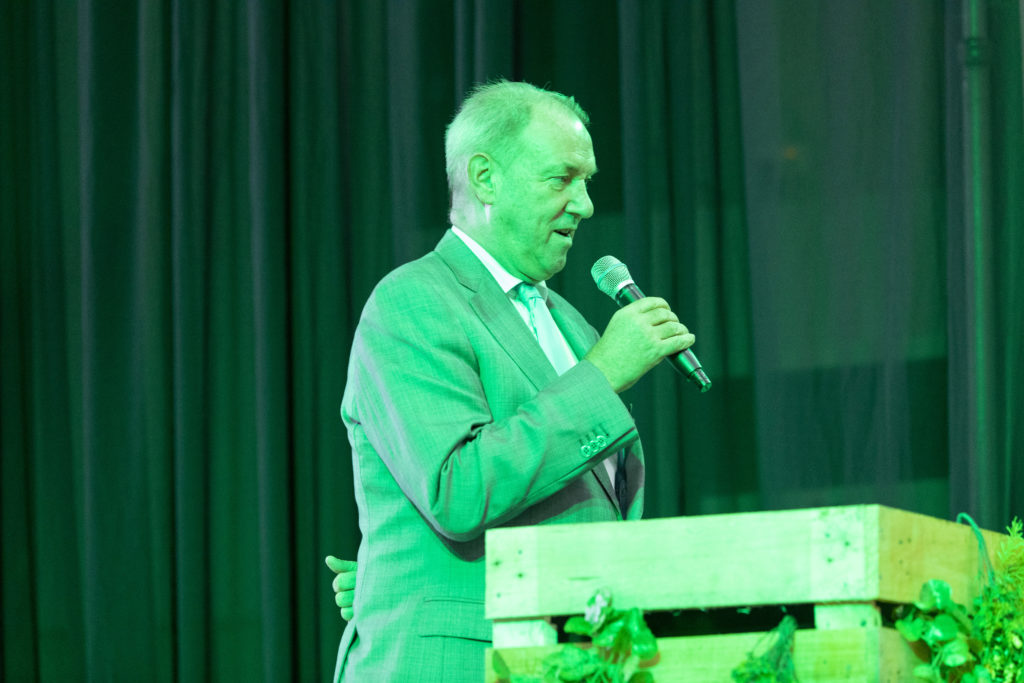 In a citation, ARG highlighted the embassy's dedication and commitment to supporting natural resource management in the country, that has benefitted several protected areas and supported species conservation. Notably the NREG program which saw substantial support for protected areas and natural resource governance in Ghana.
According to ARG, the Netherland Embassy in Ghana continues to support several natural resource management initiatives through the numerous ongoing Strategic Partnerships (SP) involving CSOs, the Private Sector, Government Agencies, Academic and Financial institutions.
The Netherlands Embassy in Ghana is currently presided over by Ambassador Ronald (Ron) Strikker.
 IUCN Netherlands Committee
For their continuous support to the work of ARG for the conservation of natural resources and also for the support they render to several NGOs within the sub-region, Africa and the World as whole, ARG took time to honour the IUCN Netherlands Committee with a plaque and a citation of honour.
According to ARG, IUCN-NL's support has strengthened smaller local organisations and given voice to advocate for nature.
IUCN NL is the Dutch national committee of the International Union for Conservation of Nature, the world's largest and most diverse environmental network. IUCN harnesses the experience, resources and reach of its 1,300 member organisations, uniquely composed of both government, civil society organisations and business, and the input of some 10,000 experts. IUCN is the global authority on the status of the natural world and the measures needed to safeguard it. IUCN is headquartered in Gland, Switzerland. A Rocha Ghana is a proud member of IUCN.
Media Fraternity Recognition
Three of Ghana's major media agencies― CITI FM/ TV3 And Multi-Media were honoured for their commitment in advocating for environmental sustainability in Ghana.
From acting as a watchdog on environmental governance and errant institutions to raising awareness, these media houses continue to play an important role in fighting climate change and environmental degradation.
"The task has been taunting, but you have continued to hold the burning flames so others can see the degradation, the deforestation, and the depletion of our natural resources so together we can act for sustainability," the citation of honour read.
Currently Chairperson for the Public Interest Accountability Committee (PIAC), and policy analyst with the Integrated Social Development Centre (ISODEC), Dr. Steven Manteaw's contribution to improving natural resource governance in natural resource-dependent African countries cannot be overemphasised.
ARG therefore had the pleasure of honouring him for his selfless and dedicated commitment to public interest advocacy, and contributing to good governance across all sectors of the Ghanaian Economy.
"You hold the touch of watch dog better than most and you epitomize what a true 'citizen' is. Ghana definitely needs more like you and this legacy of inspiration to the rest of us is cherished. Civil society is blessed to have you and we are proud of your passion in advocacy," a citation from ARG to Dr. Manteaw read.
Mrs Hannah Owusu-Koranteng
Being described as Africa's Wildflower, Ghana's own Yaa Asantewaa for the environment and likened to celebrated Kenyan environmental activist, Wangari Maathai, ARG continuous to celebrate Mrs. Hannah Koranteng for her continuous efforts in securing and protecting forests in Ghana.
A citation received by her husband, Mr. Owusu-Koranteng on her behalf read; "When the forces were mighty and unrelenting you rose up high and spoke for the environment where none, would dare challenge the status quo. Your work has inspired many CSOs and NGOs like us to never grow weary and to keep forging ahead for a sustainable environment that supports wellbeing and prosperity of all Ghanaians."
Mrs. Owusu-Koranteng is currently the associate Executive Director for the Wassa Association of Communities Affected by Mining (WACAM).
She received the international "Right the Wrong" of Oxfam America in March 2015, for promoting the leadership of women in communities affected by mining in Ghana, mentoring new female leaders and being a voice for the marginalised.
Mrs. Owusu-Koranteng has over the years garnered many accolades for her reputable works.
ARG presented a citation and plaque of honour to these individuals and organisation.