United States Forestry Service Makes A Case For Water Sources In Atewa Forest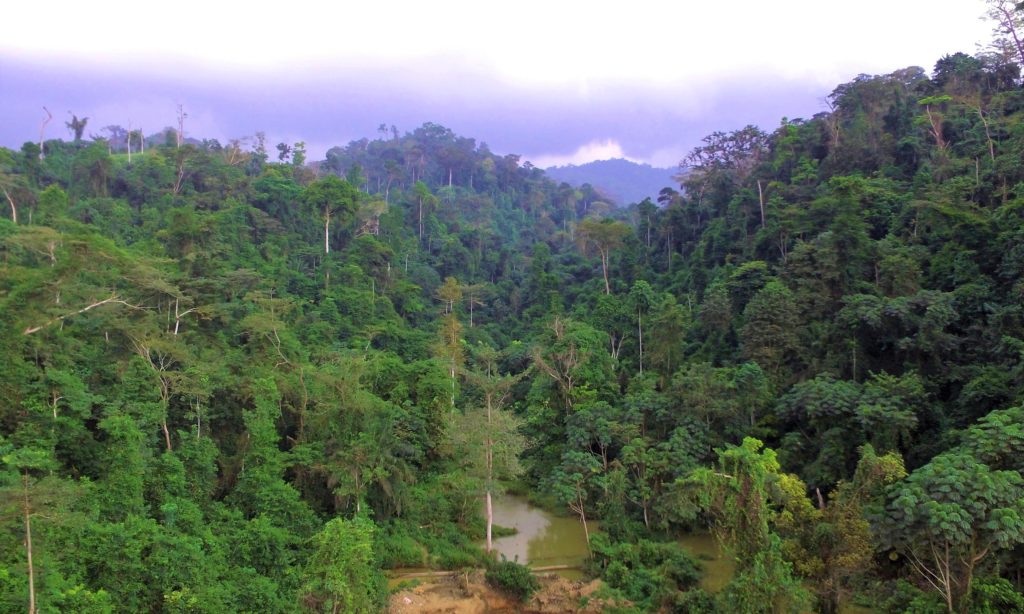 Management thinkers of Ghana's natural resources have surprisingly paid little or no attention to Ghana's crown of Jewel of Biodiversity—the Atewa Forest Range by creating a pathway to her perpetual destruction.
Eye witness reports can confirm that, mining related activities in Atewa Forest has begun, in spite of the sincere pleas from several voices of reason not to do so.
Amongst those who have counseled government on the need to hold its move of turning the Atewa into a bauxite mine, is the United States Forestry Service (USFS).
In a detailed report issued on May 1 2019,   the agency said conclusively that, mining in the forest could potentially have a significant and permanent impact on the forest reserve as well as water for over five million Ghanaians whose source of water is taken from the Atewa forest.
The USFS which was providing technical consultation service to the government on the proposed project in their report advised government to as a matter of urgency, conduct a  comprehensive assessment of environmental and social impacts of the proposed bauxite development with public involvement.
This very counsel is not far-fetched from what A Rocha Ghana (ARG) together with other Civil Society Organizations (CSOs), have asked government to do.
Tomorrow's Water
On the future of Ghana's water supply system, the USFS on their five-day fact finding mission to the Atewa forest, observed that, till date, Ghana had no 'water quality' report or data on the Atewa. According to them, conducting surface water and ground monitoring while assessing heavy metals, will be essential for establishing baseline water quality parameters vulnerable to changes from mining activities.
The report further established that, water plants and distribution networks were available for large municipalities, but are still vulnerable to mining impacts and other significant land-use disturbances.
They added that, since villages in the landscape utilize raw surface water and shallow boreholes for all domestic and agricultural water needs, public health and safety near proposed mining may be compromised.
Recommendations
According to the USFS, stakeholders noted a general lack of transparency to the bauxite deal and how impacts will be addressed.
The agency therefore highlighted the need to establish a collaborative communication plan for sharing of clear information.
Among other things, the USFS recommended that the government provides the public with adequate information and also consult all stakeholders widely to ensure adequate support for the planned project before consideration is made for its execution.
"Development of the mining sites and associated downstream and side stream infrastructure will have substantial impacts on local communities, as well as those living in the Greater Accra region. It is critical that a robust stakeholder consultation process be conducted," the US Forest Service noted.
It continued: "It is recommended that the GoG preemptively provide public access to all information that is not proprietary. Transparency is key to ensure that relevant stakeholder groups are sufficiently apprised of the decision-making process, whatever is ultimately decided, and will also better ensure stakeholder buy-in to any future development."
Find below the USFS report the Atewa forest.