We Are Ready To Support Gov't Beat Plastics ―Faith-Based Organisation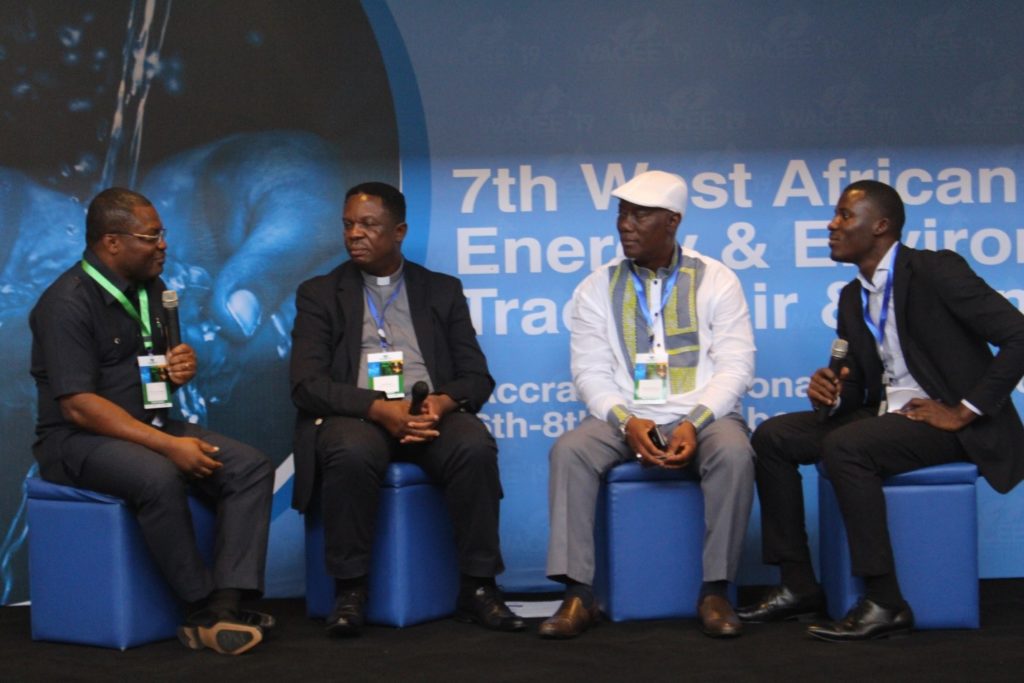 Many faith-based organisations across the country have been supportive in Ghana's sanitation agenda for decades with their commitments covering several levels including prayer, advocacy, tree planting and clean-up activities and to some extent, financial assistance.
As the issue of environmental sustainability becomes a critical concern, these organisations have pledged to continually deliver their extraordinary support to assist government in fighting all environmental threats.
One of the environmental threats Ghana has been dealing with for some time, has been the menace of plastics. Although Ghana has launched the Ghana National Plastic Action Partnership (GNAP) aimed at stopping the plastic pollution to achieve a zero leakage of plastic waste into the oceans and waterways, the general behaviour of Ghanaians in plastic generation and littering could undermine the efforts of government and major waste management actors.
To help address this menace, key Influential Faith-based leaders came together with A Rocha Ghana to discuss how faith-based action can be harnessed in tackling the menace. This was in the just ended West African Clean Energy & Environment Trade Fair & Conference 2019 (WACEE,19), held in Accra on November 7, 2019.
The session hosted by ARG dubbed; "Praise the Change", saw panellists discuss the most innovative yet compelling ways to mobilize the largest social network in Ghana to steer awareness creation to foster behavioural change in the way people relate to the environment especially on the use of plastics.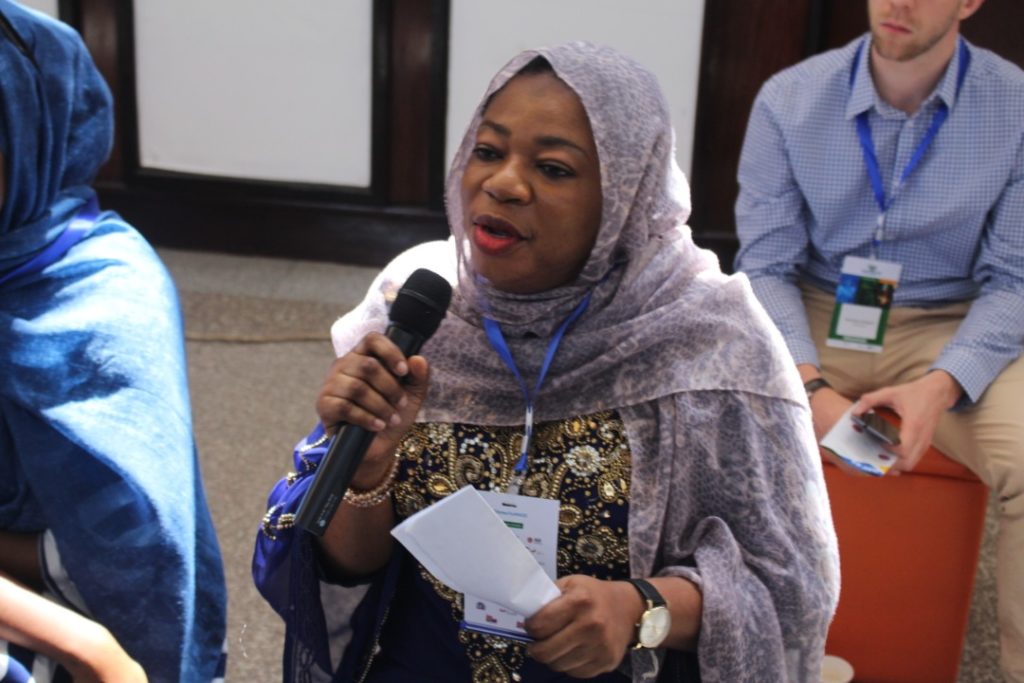 In a harmonised view, panellists highlighted the need to build partnership with faith-based organisations as well as facilitate a robust faith-oriented awareness creation and implementation through theological and practical environmental actions, which according to them, could cause a dramatic behavioural change in how citizens relate to the environment.
On the discussion panel were; the General Secretary of the Christian Council, Rev Dr. Cyril Fayose; Coordinator, Environmental Care Campaign–Church of Pentecost (COP), Mr. Samuel Gakpetor and the External Affairs Secretary of the Ahmadiyya Muslim Mission, Alhajj R. Yusuf Quainoo.
Other issues discussed
The session also deliberated on how faith-based organisations can strategically be involved in integrating ethical and moral religious values into the design and implementation of national and local environmental programs or activities.
It further discussed how they can influence congregation to reduce the amount of waste produced, reduce the use of plastic bags and other single use plastics as well as taking part in recycling.
Faith-Based Contribution
Speaking at the event, Apostle Gakpetor highlighted some key environmental care actions by the Church of Pentecost (COP).
According to him, the COP had launched a five-year vision dubbed: Vision 2023 which calls on all members of the Church to "possess" the environment through cleanliness.  This he said, was under a bigger theme, "My Environment, My Concern."
"This is a nationwide call for action to its over 2 million followers. Notable among this action is the Launch at the Twifo Traditional Area environmental action organized in collaboration with the Twifo Traditional Council, Zoomlion Ghana Limited, the Ghana Police Service, the Ghana National Fire Service, the Forestry Services Commission and the District Assembly," he said.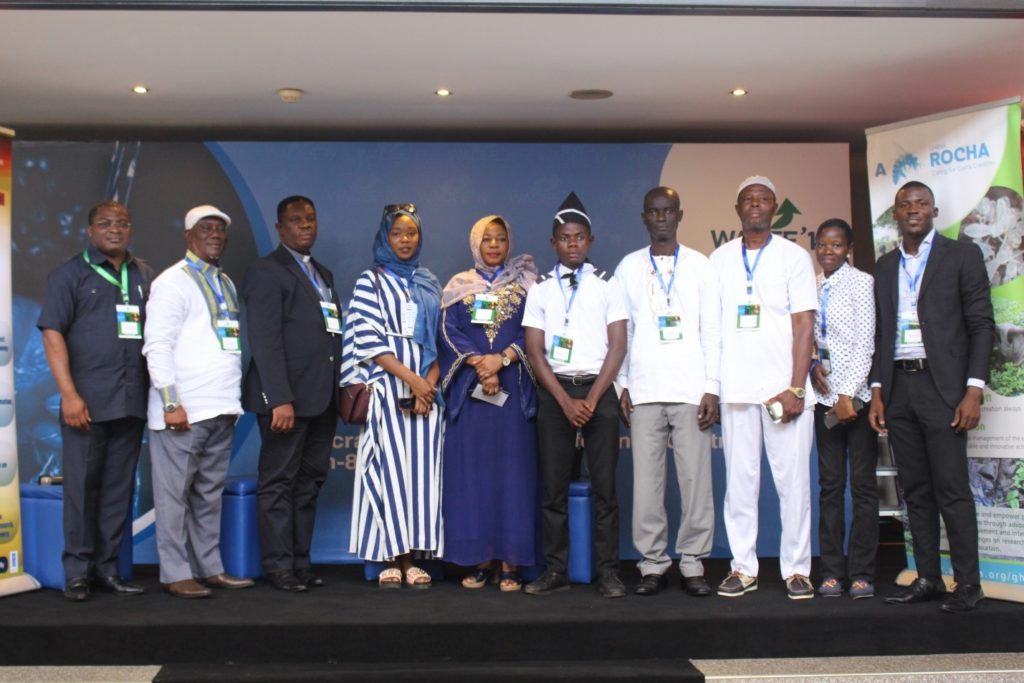 Some of the activities carried out to commemorate the occasion were massive clean-up exercise, tree planting exercise, among others. The Forestry Services Commission supplied 480 acacia tree seedlings to support the COP vision.
When asked about the concept of circular economy which promotes   waste separation, Mr. Gakpetor revealed that, the COP is working towards raising awareness and institutionalize channels for plastic waste recovery through partnership with Voltic.
It was interesting to note that the Christian Council is also working to raise massive awareness on plastic waste recovery, a program called Faith in Plastic Recovery Program with A Rocha Ghana.
This seeks to use Churches as hubs or collections points where members can bring their segregated plastics to the Church premises for pickups. Churches would also separate their plastics during their events for pickup.  This would be done in partnership with A Rocha Ghana and would be part of the Waste Recovery Platform facilitated by UNDP.
The Leader of the Ahmadiyya Muslim Mission Ghana on their part said, they are ready to partner such great initiatives to keep a clean environment.
The organisation's Youth, Women and Elderly leaders present at the event also expressed their full support to environmental action programs such as the plastic recovery program.
This, they said was an eye opener and promised to contribute to the program with a projected clean-up exercise during their annual conference.
WACEE, 19
The West African Clean Energy & Environment Trade Fair & Conference 2019 (WACEE,19) started on Wednesday 6th November through Thursday and ended on Friday 8th November.
The program created the platform for power providers, technology suppliers, investors, industry experts as well as political and economic decision-makers to ensure sustainable development of West Africa's energy and environmental ecosystem.
The program highlighted three main focus areas: Water, Circular Economy and Clean Energy.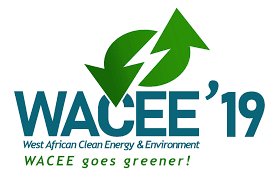 The Circular economy system as shared and discussed during keynotes addresses and presentations seeks to create a close-loop system by strategically employing reuse of materials, remanufacturing, recycling and responsible consumption to achieve higher sustainable impact.
For more on WACEE click HERE