World Wildlife Day 2018- "Big Cats: Predators Under Threat"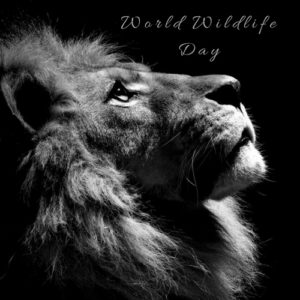 Big cats, the world's most majestic predators are facing many and varied threats which are mostly caused by human activities. Africa, the second largest continent in the world, is home to several species of big cats including: the cheetah, leopard and the lion. These species, universally admired for their grace, power and speed, are collectively threatened by habitat loss, climate change, poaching and illicit trafficking as well as human-wildlife conflicts. The 2018 edition of World Wildlife Day celebration was therefore dedicated to raising global awareness on Big Cats and the threats to their survival.
It is feared that, big cats especially in Africa face imminent extinction if nothing is done to protect their habitats and save them from current threats. Lions for instance which once roamed throughout Africa, has seen a steep decline in their population in the past decade. They can no longer be found in North Africa. It is estimated that less than 400 lions remain in West Africa.
Lions and leopards were in the past very common to find at the Mole National Park and in some parts of the savannah regions of Ghana. The case in present times is different with the species becoming increasingly rare. A recent study by Angelici et al., (2015) on the historical and current status of lions in Ghana indicates that, a couple of lions were sighted by poachers with roars heard from a distance. Luri Kanton of the Ghana Wildlife Society explained in his addressed that, the topmost threats to Ghana's big cats in the savannah zones have been wild fires, poaching and habitat destruction. He called for collective efforts by both state and non-state actors to safeguard the habitats where these species have been spotted to ensure they are not locally extinct.
Ghana's Event, World Wildlife Day 2018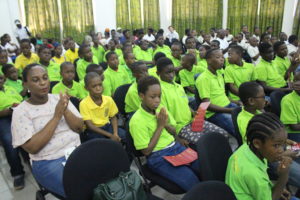 A Rocha Ghana collaborated with the West African Biodiversity and Climate Change program funded by USAID in partnership the Wildlife Division of the Forestry Commission of Ghana and the Ghana Wildlife Society (GWS) to organize an education and awareness program on big cats. The celebration brought together youths from five different schools (Mother Nest Montessori, Royal School Accra, St Theresa School, GAG Blessed School and St Martins De Porres school) to participate in a learning event geared towards empowering the students to become agents of positive change in biodiversity conservation.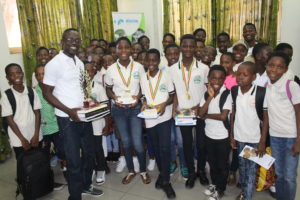 An inter-school wildlife quiz competition on the theme was won by Gag Blessed Preparatory School in Accra. The competition was geared towards strengthening the knowledge base of students on "Big Cats" and the global threats they face.
As part of follow-up activities, a series of conservation education and awareness events by the partnering organizations in the coming months would advance general issues revolving around wildlife trafficking across the country. These forward looking actions are expected of drive more national action to protect Ghana's wildlife.
About World Wildlife Day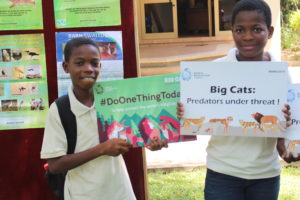 On December 20, 2013 at the 68th session of the United Nations General Assembly (UNGA), a decision was taken to proclaim 3rd March of every year as World Wildlife Day. The date was carefully selected to mark the adoption of the Convention on International Trade in Endangered Species of Wild Fauna and Flora (CITES), as was proposed by Thailand, to celebrate and raise awareness around the protection of endangered species all over the world.