Creation Care
Welcome to the Creation Care Page
 What Creation Care is All About ?
Caring for God's creation is a gospel issue within the Lordship of Christ. We help people of faith to connect their theological teachings and belief systems with positive environmental actions. This way faith-based organizations can demonstrate their love for people by caring for God's creation.
This we hope, will reinforce positive habits in faith-based institutions who constitute the largest social network in Ghana.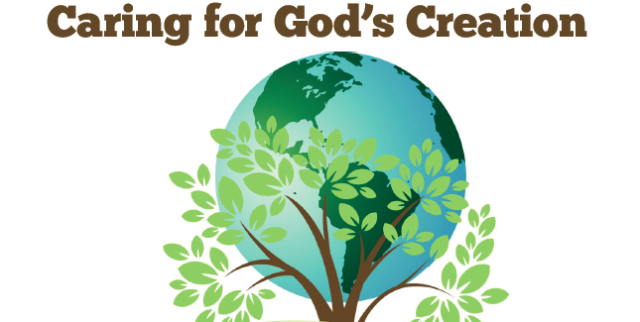 We have the duty to care for God's creation (God put man into the garden to dress and to keep it. Genesis 2:15). We have a duty to care for our fellow humans both now and the future. Caring for nature ensures that human life is preserved.
We promote Seven Key Areas that faith-based institutions adapt to initiate and act for Creation Care. This is adopted from the Alliance of Religions and Conservation work.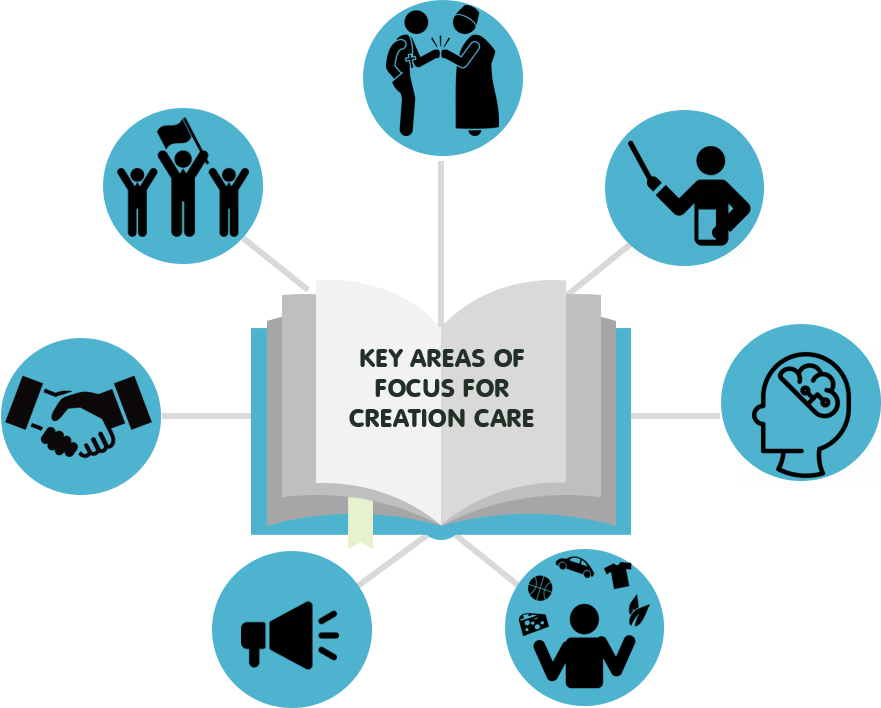 Faith Consistent Use of Asset

Education

Wisdom

Lifestyle

Media and Advocacy

Partnership

Celebration
Our Objectives
We seek to:
Empower faith-based leaders and members to understand and acknowledge the urgent action for creation care.
Raise awareness of the importance of creation care in the faith-based institutions and networks and create an opportunity for members to learn about issues and actions that impact on the environment and health and how it relates to our faith
Support faith-based institutions and leaders to advocate for clean environment within their community and beyond
Provide Guidance and Support to Interfaith Network that show environmental stewardship with action.
Be Part of Our Programs
Creation Care from the Pulpit
Engaging the church members and other interfaith groups during their worship period services and their mini group meetings to discuss and raise awareness on environmental integrity using their Holy books  as reference.
Schedule a meeting with us and we shall educate your congregation
The Eco Church is a reward scheme designed to assist churches that want to demonstrate their care for God's creation within their worship, their church compound, and the community around them.
The Church performs simple environmental tasks which earn them points for rewards. These tasks are in the form of an environmental assessment tool designed along with the areas of church development. E.g. Faith Consistent Use of Asset, Education, Wisdom, Lifestyle, Media and Advocacy, Partnership, Celebration.
Faith In Conservation Action Program (FICAP)
Turn your environmental challenge within your church/Mosque into action. We help you identify environmental issues to initiate steps towards addressing the challenges. We shall help you do an environmental audit.
Share your Church Environmental Story
Share your environmental programs and initiatives with us so we can share them further with our Creation Care network to encourage other churches/Mosque  and people to learn and take action.
Faith In Plastic Recovery Awareness Program
The city of Accra generates over 3,000 metric tons of waste daily, 350 metric tons of which is plastic. We want to achieve a zero leakage of plastic waste into the oceans and waterways.
How it Works
Congregations set up a collection point in or around their Church or Mosque premises for plastics
Church or Mosque form a  group of at least 5 members to be Creation Care Champions(CCC)
Members and the local community bring their separated plastics to the collection point
Plastics are picked up for free by plastic recycle companies (SESA) on timelier basis.
Church/Mosque stands a chance of getting some incentives.
Sign your Church/ Mosque up HERE and let's take action together. The God we serve does not do waste
Easy Tips to Go Plastic Free

??Carry your own reusable bags for shopping
??Refuse plastic bags when offered unnecessarily
??Educate people on the threats of plastics
??Carry your own containers for takeaway food
Activities and Participation
West African Clean Energy and Environment (WACEE)
On November 7, 2019, the Delegation of German Industry and Commerce, Ghana in collaboration with the United Nations Development Programme (UNDP) organized WACEE 2019. As part of the UNDP Waste Recovery Program, A Rocha Ghana with  the Christian Council of Ghana, Ahmadiyya Muslim Mission and the Church of Pentecost  organized a side event called 'Praise the  Change'. We discussed most innovative yet compelling ways to steer awareness creation to foster behavioral change of how people relate to the environment especially on plastics.
Find out more about this activity HERE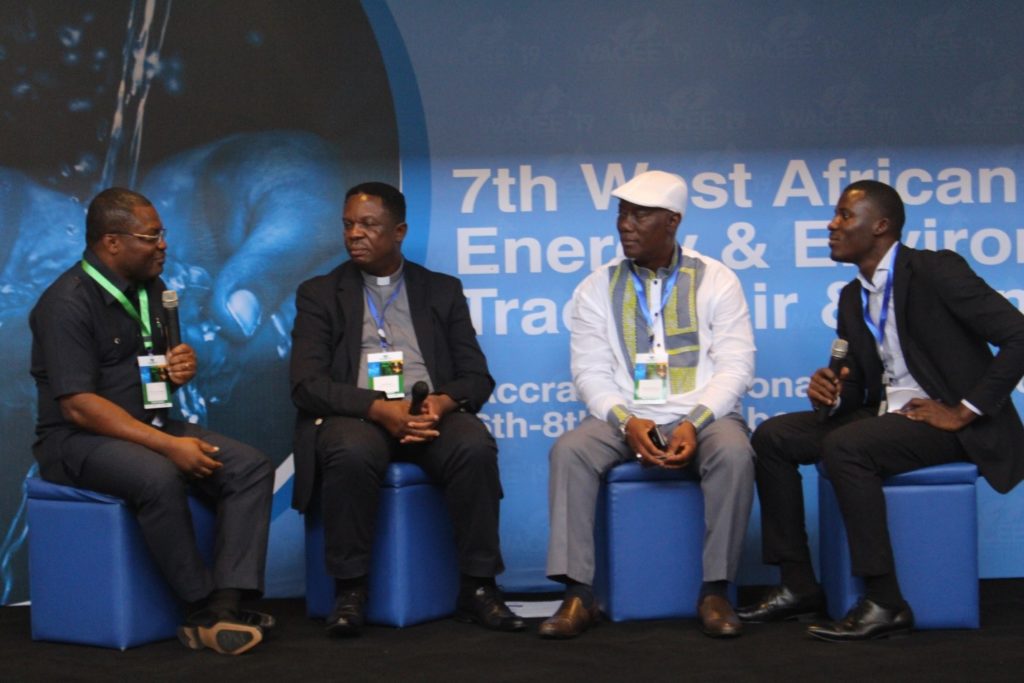 Ahmadiyya Workshop
The workshop was organized at the Ahmadiyya Muslim Mission Headquarters Conference Room at Osu. The President of the Ahmadiyya Mission, Naib Ameer III, was present. He gave his utmost support to the program and called on all members of the faith to join the action.
The participants understood the issues on plastic and learnt how they can get involved in reducing, reusing and recycling plastics.  They gave their commitment to the plastic recovery program and shared their action points after a group discussion.  Some of them were already very active in their communities trying to deal with plastic waste and shared their experiences with the other participants.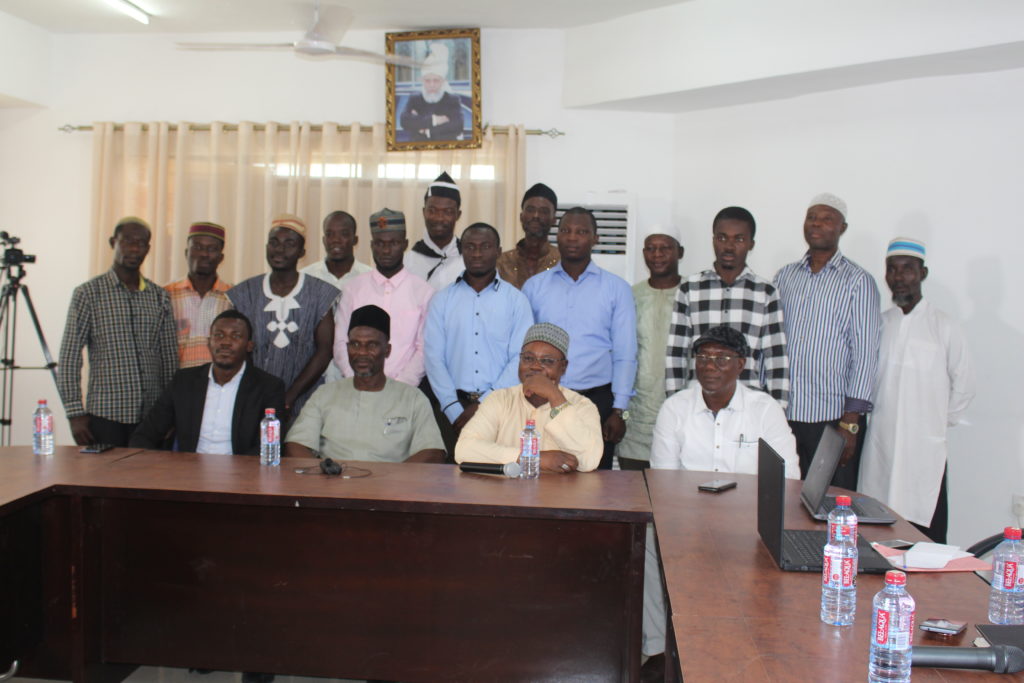 Ahmadiyya Plastic Separation At The National Conference
During their National Annual Conference, the plan to separate their plastic waste was done as discussed during the workshop.   A Rocha Ghana in collaboration with SESA trained their waste management team on plastic separation.  Over 300 kg of plastics were recovered. This would have otherwise gone to the landfill to create unending problems.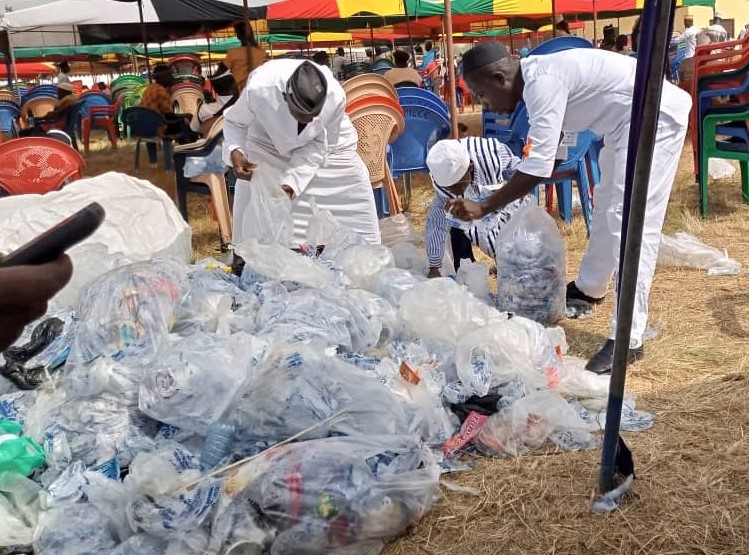 Collaboration with the Christian Council of Ghana
Our work with the Christian Council of Ghana with it 31 member umbrella churches has grown over time. Activities include:
CHRISTIAN HOME WEEK CELEBRATION: Changing behaviors through article publication
ADVOCACY ON ATEWA CAMPAIGN: The Council has been supporting the Atewa Campaign
90 YEARS ANNIVERSARY COMMITTEE: Adopting the plastic recovery program as the flagship program to commemorate the 90 years anniversary of the Christian Council.
Retreat Participation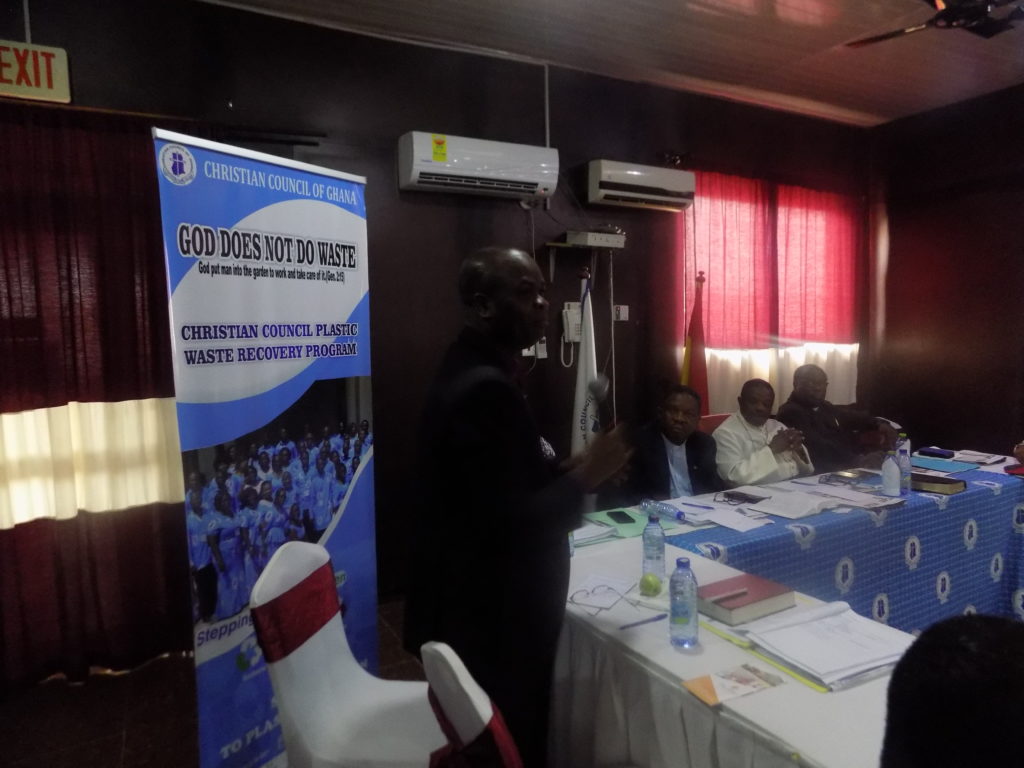 The Council recognized the need to include environmental discussions in their 3 day seminar. The leaders of the various umbrella organizations learnt how to integrate practical environmental actions within their church framework. They also learnt how to be actively involved in national environmental discourse to cause behavioral change. Two issues came out strongly: Protection of the Atewa Forest and Plastic Recycling.  Leaders of the Church pledged to add their voice to support the campaign against bauxite mining within the Atewa Forest.