Christopher Dankwah
Community Liaison Officer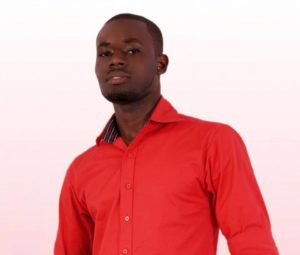 Christopher holds a Bachelor of Science in Natural Resources Management (Wildlife and Range Management Major) and currently pursuing a master of Philosophy at the Kwame Nkrumah University of Science and Technology. He is very passionate about biodiversity conservation and ecosystem/environmental health protection. He has worked extensively on projects that seek to conserve and protect imperiled wildlife species and their habitats. Christopher works at our filed office in Kumasi where he is actively engaged in research and particularly conserving habitats of highly threatened species ranging from pangolins to elephants, duikers and his favorite species-primates
What interest me most?
What interest me most is the amazing view of wildlife in their natural habitat. I enjoy the unique scenery and breeze during research or conservation work in local communities and particularly in the forests and along the coastal beaches.
I love what I do because,

I strongly feel that, protecting nature is not just a profession but a call to nature and humanity. I am highly motivated to do more for nature, particularly, threatened wildlife species and their delicate ecosystems as well as empowering fringing communities to be environmentally conscious.