Emmanuel Douglas Turkson
Creation Care Officer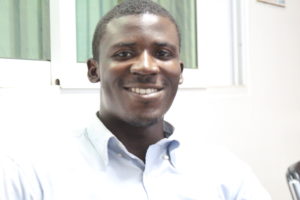 Emmanuel holds a specialty in Conservation Biology and Entomology from University of Cape Coast,Ghana. He is an alumni of the American Bible University (Ghana campus) where  he nurtured his understanding of the interconnectedness between faith and creation care. His approach to nature conservation and environmental sustainability is inspired by the faith that humans are called to be stewards for creation. Emmanuel is currently based in Accra, where he coordinates and manages our creation care programs.
What interest you most..
I believe strongly from biblical lenses that man was created to conserve the whole creation and so a conscious effort of teaching and learning should be made towards this agenda. This is what inspires me as a Creation Care Officer to contribute immensely towards sustainable management and utilization of God's Green Earth which has direct impact on our survival and future generations.
I love what I do because..
Creation care is a gospel issue and should be propagated within the Lordship of Christ.