Jacqueline Sapoama Mbawine
Scientific Officer/Fundraiser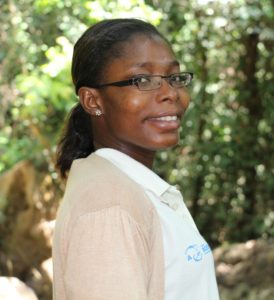 Jacqueline holds a degree in Natural Resource Management (Ghana) and a Masters in Environmental Conservation. She has rich practical experience in the areas of environmental sustainability assessment, community conservation-based development, habitat restoration,  policy development, proposal development, and tropical research work within diverse levels of corporate, research and rural environments. Over the years, she has provided assistance in training farmers/communities in conservation-based agriculture, conduction of environmental conservation education, ecosystem service analysis, data collection/analysis as well as handling multiple stakeholder engagements.
What interests you most…
I have an interest in coastal landscape ecology and seek opportunities to develop myself in that field.
I love what i do because…
I love the community cohesion that is integrated in the work I do at A Rocha Ghana. The participatory approach that our projects adopt in achieving sustainable results is indeed fulfilling.