2023 Ghana Budget Statement Review
Is Government "Walking the Talk" of Nature-based Solutions to Climate Change?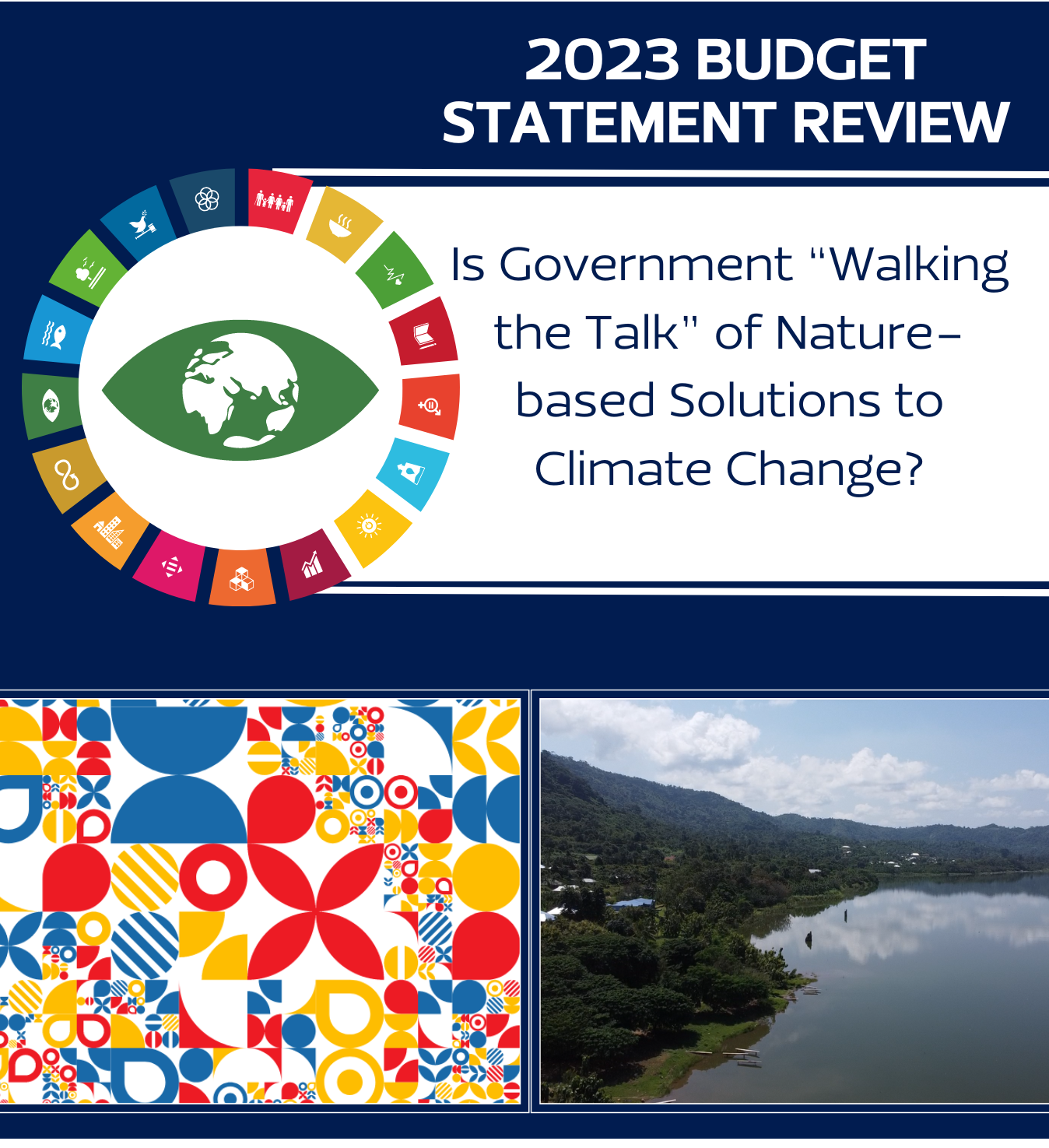 Undervalued and overused, Ghana's biodiversity and ecosystem services are collapsing. Recent declarations by the Ghana government committing to forest protection and restoration have thus brought some hope. At the 2022 Conference of Parties (COP27) for the United Nations Framework Convention on Climate Change, Ghana's President said Africa's vast land gives the continent the greatest potential to help decarbonise the world through regenerative agriculture and reforestation with strong biodiversity content. Reinforcing these words, the Minister for Lands and Natural Resources, Mr. Jinapor, stated during the COP,
"We are at a stage in the climate struggle where mere talk, commitments, declarations and/or pledges are not enough. We must walk the talk, and Ghana, under the distinguished and outstanding leadership of President Akufo-Addo, is delivering verifiable forest and nature-based solutions to climate change".
Recognition of the urgency of climate change and some of its solutions are evident. But are they really walking the talk?
This paper reviews the 2023 Budget and Economic Policy statement presented by the Finance Minister, Mr. Ken Ofori Attah (Hon), to assess government's commitment to ensuring environmental sustainability targets of Ghana.
This assessment looks at how far Ghana government's key development programmes prioritised in the 2023 budget impact and depend on the country's natural resources and ecosystem services. It also assesses how far government's 2023 budget invests in protection and sustainable management of natural resources and ecosystem services, how it builds climate change resilience and mitigation capacities, and how it supports poor rural communities to overcome poverty and environmental degradation.
It focuses on programmes that impact or depend on ecosystem services and natural resources alongside others that are most critical for the welfare of the majority of Ghanaians.