Sustaining Ghana's Ill Lungs
…As we mark the International Day of Forests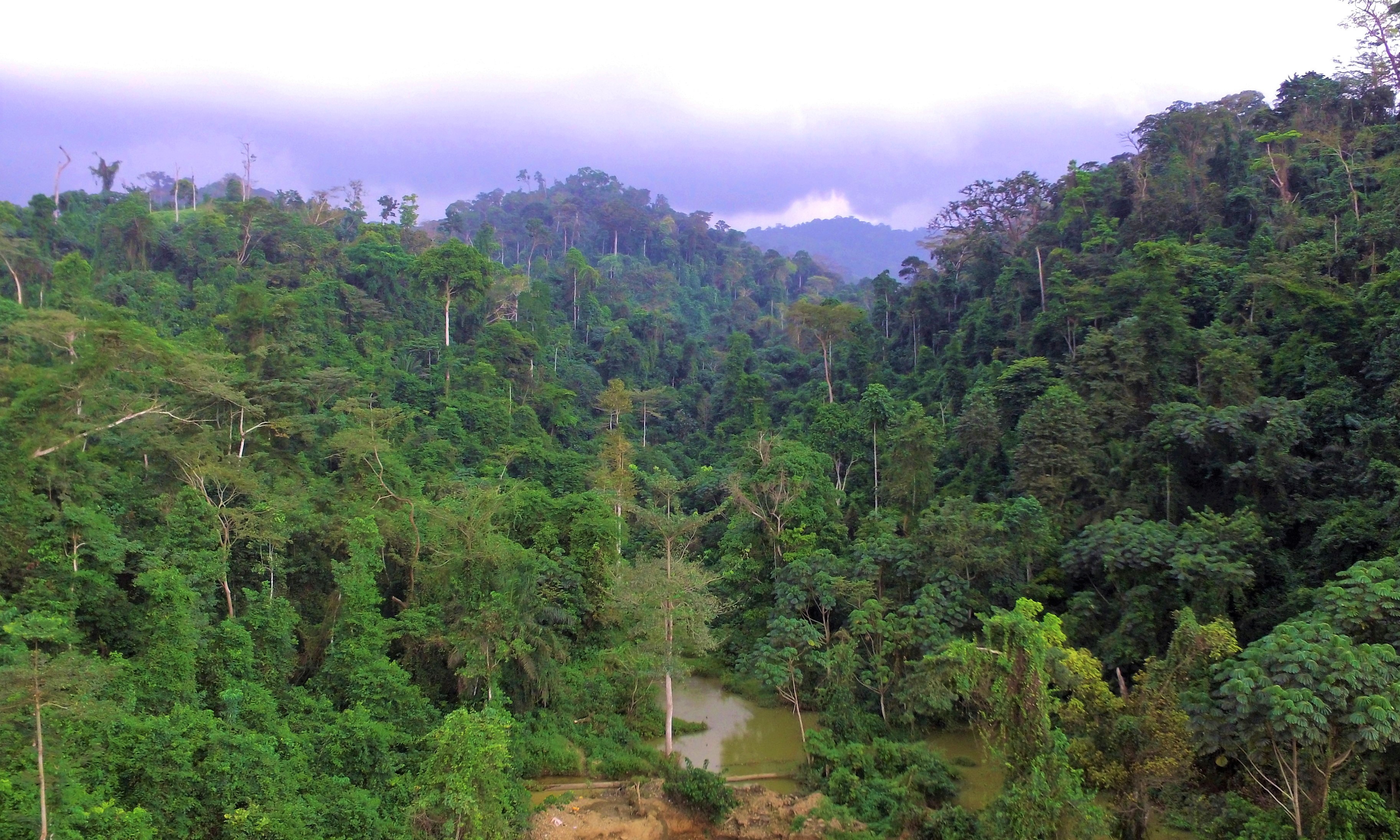 "Forests are the lungs of our land, purifying the air and giving fresh strength to our people."
As clichéd as this sounds, the truth remains irrevocable―humans need forest for their survival. A country which fails to devote itself to the sustenance and proper management of its forest landscape is surely heading for a 'cardiac' arrest.
It is often good counsel that men seek a periodic checkup of their essential organs to ascertain their wellness. Today, as we commemorate the International Day of Forests―which anchors on the theme: "Forests and Education", it is necessary we do a thorough examination of our country's 'lungs' to determine its wellness.
But the question we ask is; is it necessary to go through a routine check when it is obvious that the country's lungs―our beautiful forest landscape is sick? Yes, sick because the trachea (trees) which makes the lungs (forest) complete, are being mutilated―cut down indiscriminately while irresponsible mining activities are also on the loose. The incessant widespread of logging and forest degradation in both reserve and off-reserve areas is one that causes one's trust in regulators to take a dip.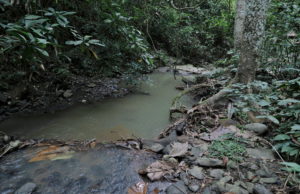 Always too late
Until recently, when Ghana's Ministry of Lands and Natural Resources placed a ban on the harvesting of rosewood in the savannah region, that area had been plagued by activities of illegal logging. We wholeheartedly welcome this ban but we dare say it could have been done much earlier.
A landscape that once blossomed with different shades of green and every imaginable shape and size of leaves is now an environment echoing nothing but emptiness; all the rosewood, mahogany and other tree spices, in the entire region are gone through illegal lumbering. The activities of illegal timber merchants are followed by unsustainable charcoal production and bushfires―further depleting the earth's surface.
The siege on Ghana's forest landscape goes beyond the felling of trees for timber. The sad reality is also in mortgaging our protected forest areas for mineral resources.  Most illegal mining activities until the one year ban on small-scale mining were freely conducted around forest reserves. But why wait until the situation is out of hand before placing a ban? Why wait; especially when we are yet to find a technology that can mine without destroying the forest covers. Governments, past and present have churned out too many rhetorics with so little action.
Statistics available indicate that Ghana's forests have seen significant deterioration, since the turn of the century, and between 1990 and 2010, she lost an average of 125,400 ha or 1.68 per cent per year. Since then Ghana's deforestation rate has been about two per cent per year, representing a loss of 65,000 ha of closed forest per year.
Time and time again we have heard that government in its wisdom had embarked on sustainable management plans for the country's forest and its resources, but on ground we seem to be doing little in building resilience for communities who are most affected by the depletion of the forest regions. A clear case of this mishap is the inclusion of the Atewa forest (one of the last two upland forests in Ghana) in targeted areas for bauxite mining. Responsible mining starts with strategic environment assessment, environmental impact assessment and not mining in critical watersheds―but all these, government is yet to provide in black and white. But for the constant and insistent checks of some civil society organization (CSOs) on government, the outcomes could have been worse.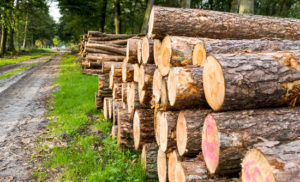 Forest for all
Lung disease does not play favourites. It affects men, women, children, smokers, non-smokers and individuals who have never smoked. Lung disease in a woman carrying a fetus could even affect the child while it is unborn. This analogy is applicable when the forests are not properly managed―it affects all including the generations to come.
So, when we drink a glass of water, write in a notebook, take medicine for a fever or build a house, we should be quick to make a connection with forests. Forests supply wild fruits, bush meat, mushrooms and snails, which contributes directly to Sustainable Development Goal (SDG) 2 on Zero Hunger and also the medicinal plants that forest supply contribute to SDG-3 on Good Health and Well-being of the people.
In terms of environmental benefits, forests provided shelter for terrestrial biodiversity in line with SDG-15 on Life on Land and also, forests are a natural means for carbon capture and storage, helping to stabilize the climate and contributing to SDG-13 on Climate Action.
In Ghana, forests also play a crucial role in the achievement of the SDG 6―Clean Water and Sanitation as most of the country's water sources take their heads from forest reserves. For instance, over 5 million people depend on water from the Atewa forest―the Densu, Birim and Ayensu Rivers (major sources of water) take their root from Atewa Forest.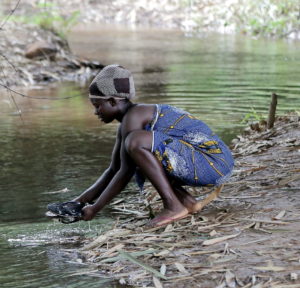 A way Out
We can go on and list a thousand and one reasons why sustainable management of our forest areas must be considered without it falling into a fitful sleep over and over again. But until the reasons and consequences of destruction of the forests are brought into focus, a transformative thinking can never be formed.
We share a few proposals for consideration and action:
Government and state institutions should recommit to enforcing existing regulations on forest management. The Forestry Commission in particular needs to recommit and dedicate to its core management and vision.
All state protected forest estates should be adequately resourced both in terms of personnel and logistics to improve security for these areas.
There is a need for inclusive and incentive based collaborative engagement with communities neighbouring these estates. As we encourage shared responsibility, government and state agencies should commit and ensure a transparent share in the benefits accruing from sustainable forest management.
Political interference in the work of forest resource managers should cease. The politicians should leave forest management to the technicians. The interference and control in the work of the forest resource management is too much.