Eva Gagakumah
National Service Intern, Accounts Department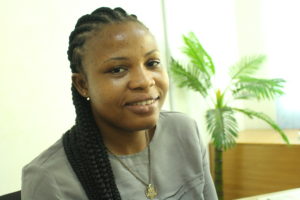 Eva has a background in  Accounting with a Bachelor of Science in Business Administration from the University of Ghana. She loves to watch animals in their natural environment and in particular, species of the Cat family. Eva is currently stationed at our head office in Accra and attached as a national service intern with the Accounts department.
I love what I do because…
I am excited to be part this wonderful family working to care for God's Creation. The collaborative approach with which we engage communities in nature conservation is admirable. I have always looked out for opportunities where my skills would be useful in helping protect the environment. I am glad to be part of the A Rocha Ghana team because, I know my work is contributing to transforming lives and communities as well as ensuring sustainable natural resource management.